WARDROBE.NYC
Type: Retail
Size: 2,840 sqft
Location: SoHo, New York City
Year: 2019
Status: Completed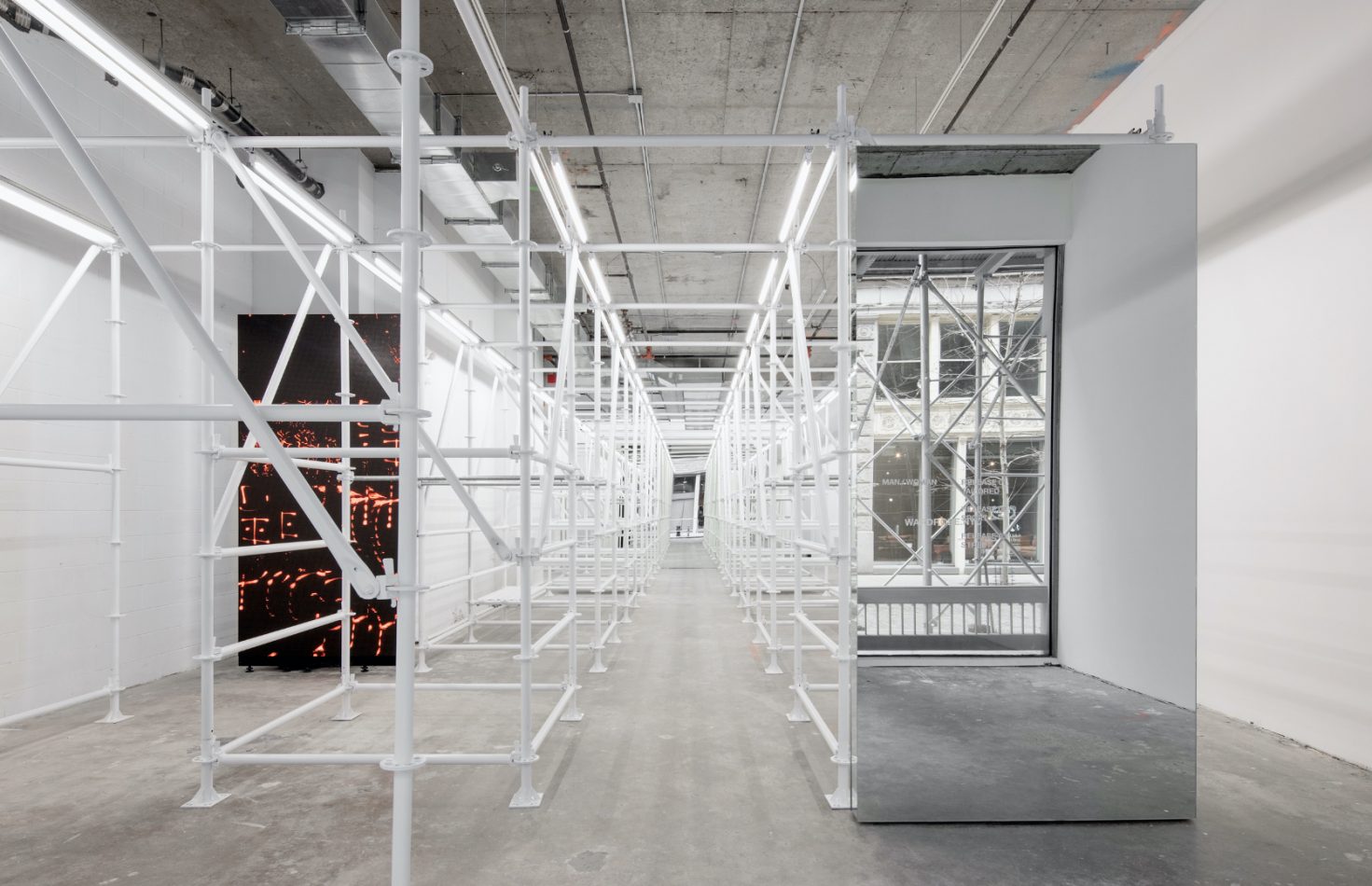 WARDROBE.NYC, a concept store for fashion brand Wardrobe, located at 150 Wooster Street in Soho, NYC.
For WARDROBE.NYC, JMDS investigated a kind of extreme localism.
Housed in a scaffold clad SoHo store-front, JMDS brought the materials of the street-side scaffolding system – steel rails, decks, pipes and clamps – into the interior.
Meanwhile traces left by the site's former inhabitants – raw walls, spray paint markers – were retained.
The scaffolding system infiltrates nooks in the existing architecture, breaking up the retail display, by creating areas for rest and pause.
Custom acrylic blocks, identify the different capsules. A central axis slices through the length of the space, creating an uninterrupted path through the project as it rises up on either side of the occupants.
Large mirror surfaces fold visitors into the WARDROBE.NYC experience. Concealed behind the 15′ x 10′ floating mirror wall, the dressing rooms are invisible from the storefront.
The repetition of four foot T5 fluorescent light fixtures amplified clean lines and modularity. Innovative employment of a ready-made system, aligned with the brand's ethos to enable adaptation and reuse.
Team
Architecture: JMDS
Lighting Design : JMDS
General Contractor: K&S Construction Renovations