UNA PIZZA NAPOLETANA
Type: Restaurant
Size : 1,985 sqft
Location : LES, New York City
Year : 2018
Status: Completed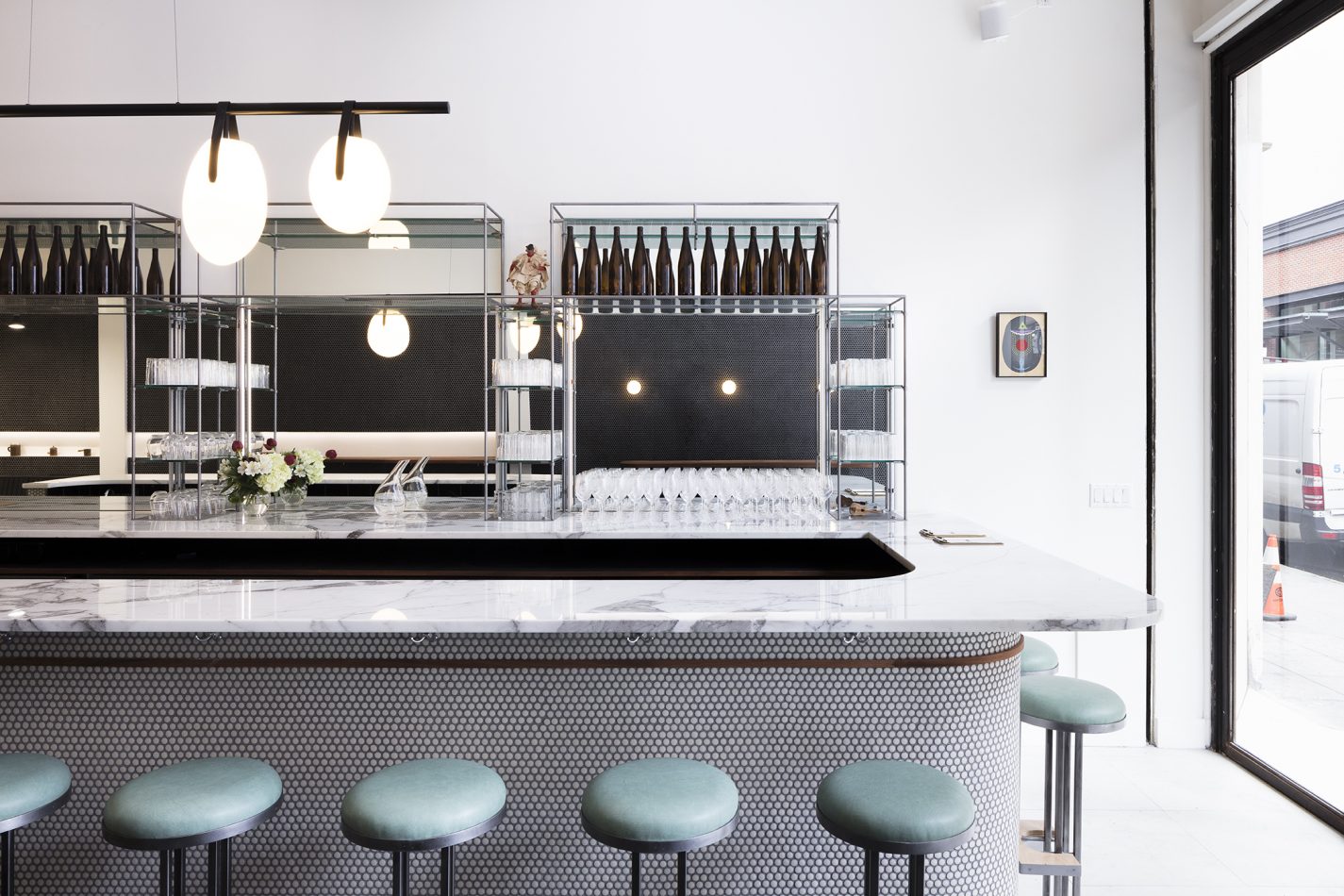 Una, a dining interior for restaurant UNA Pizza Napoletana, located at 175 Orchard Street, in New York city's Lower East Side. Commissioned by master Chefs Jeremiah Stone, Fabian Von Hauske and Anthony Manieri.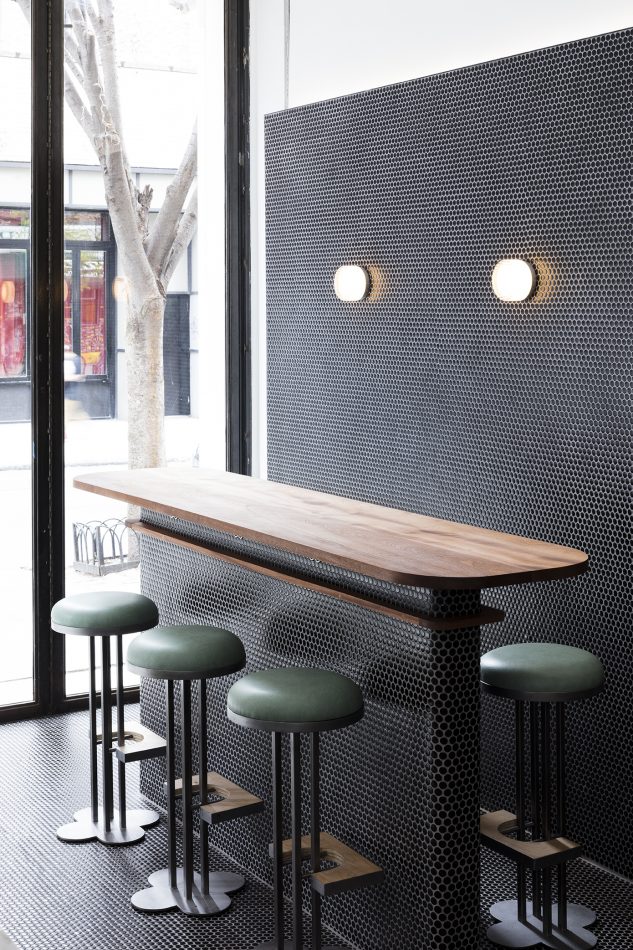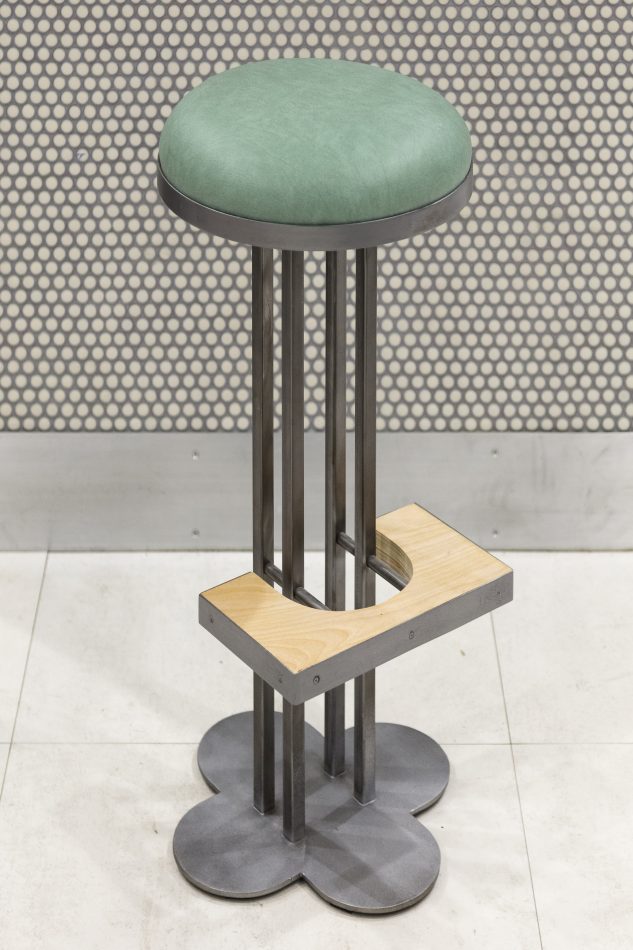 JMDS designed Una to seamlessly combine two distinct culinary practices – the popular dining form of the pizzeria led by Chef Anthony Manieri and refined wine and antipasto led by Chefs Jeremiah Stone, Fabian Von Hauske.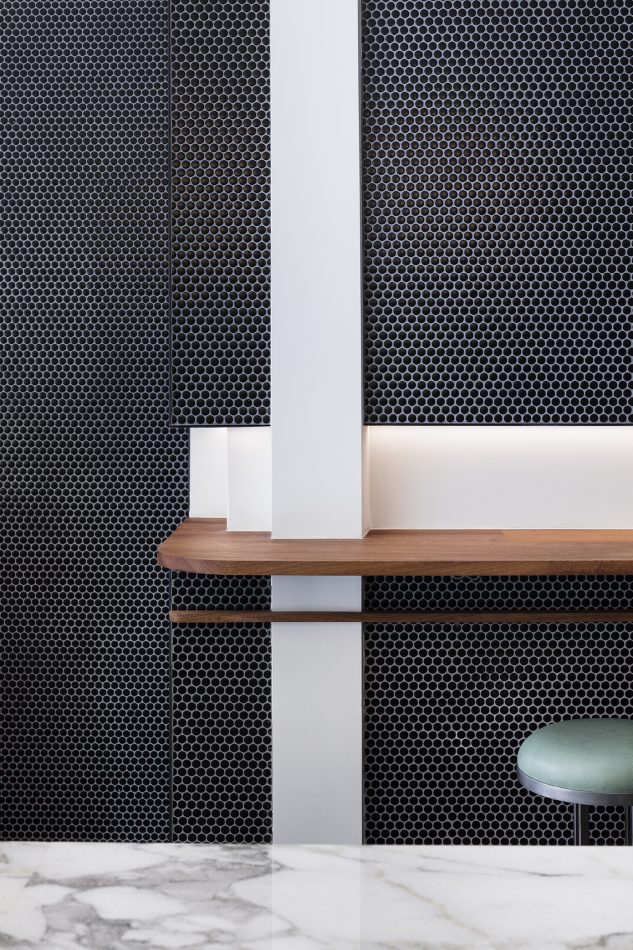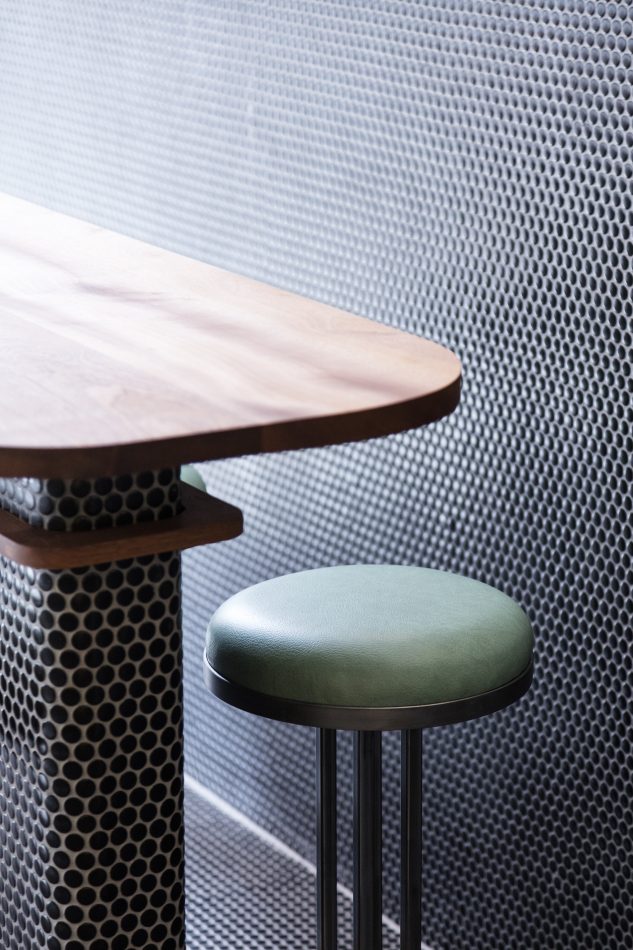 To combine these forces JMDS created a space where site lines, material palettes and proscenium apertures create opportunities for both distinction and collaboration.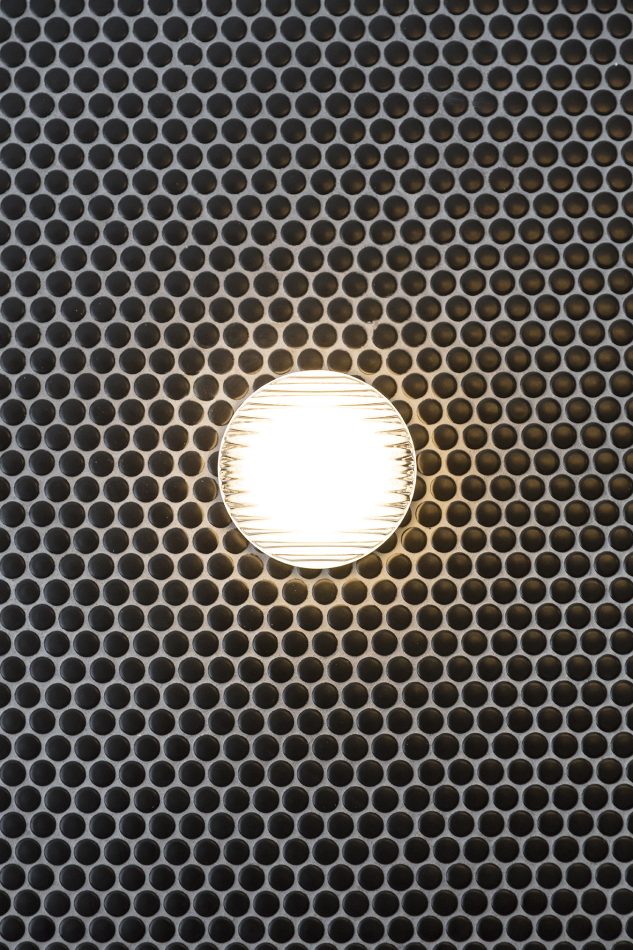 For Una, JMDS tethered the traditions of age-old Italian culinary practices to the aesthetics of the European Art Deco, raw Industrialism and Americana craftwork. To achieve distinctions, divisions and site lines were established. One side of the space contextualizes the other. Quarter inch matte black penny rounds rally across the south wall and floor surfaces forming a black minimalist mass. An ebony stained Oak banquette is sandwiched between the dark tile and a long crisp white lighting cove carved out of the South wall.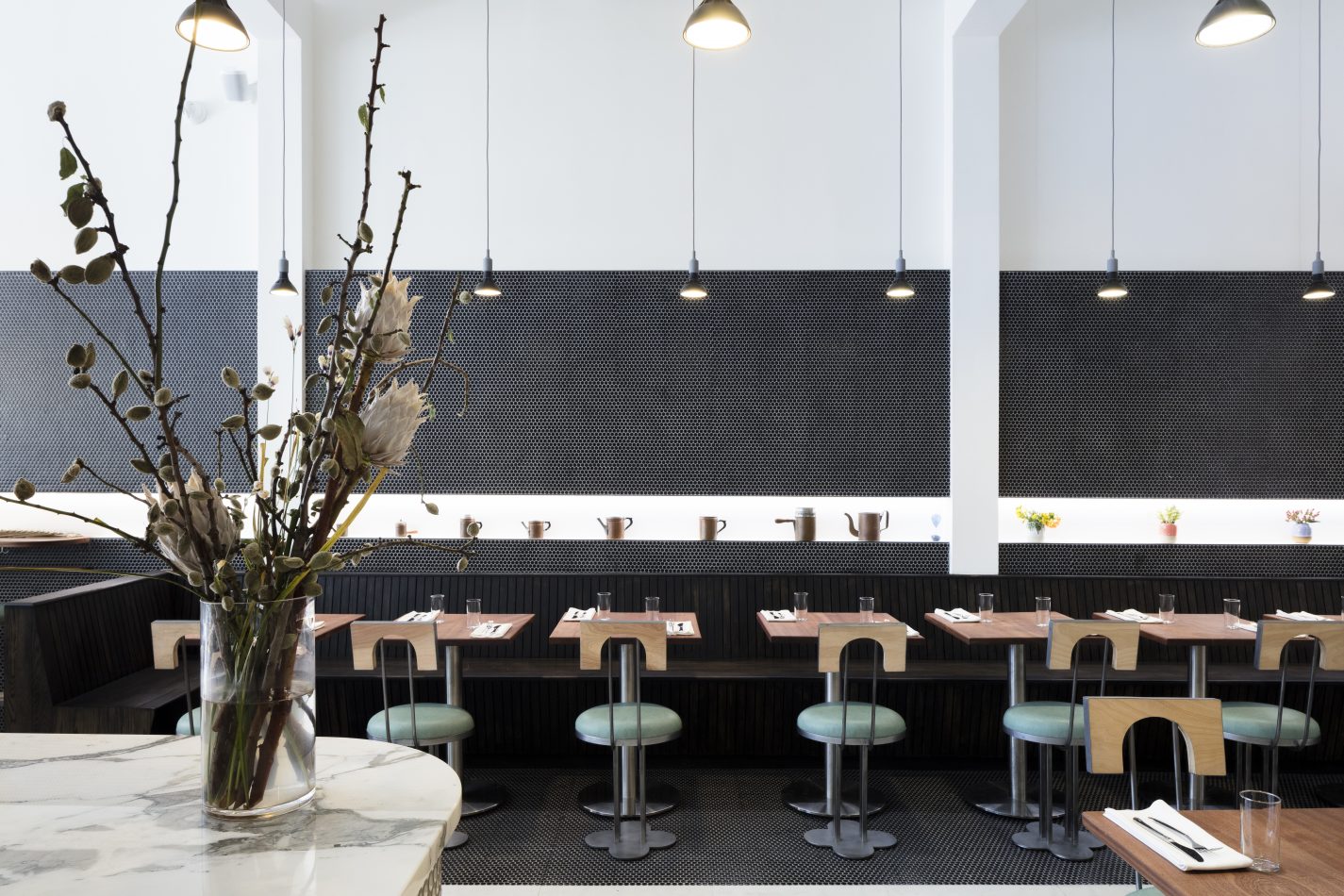 An oversized off-white floor tile and three quarter in French vanilla penny rounds create the opposing interior identity. These bright interior surfaces about a Calacatta marble bar and service hub. This dividing line, where dark palette meets light leads to a proscenium aperture into the kitchen where visitors can see Chef Manieri at work.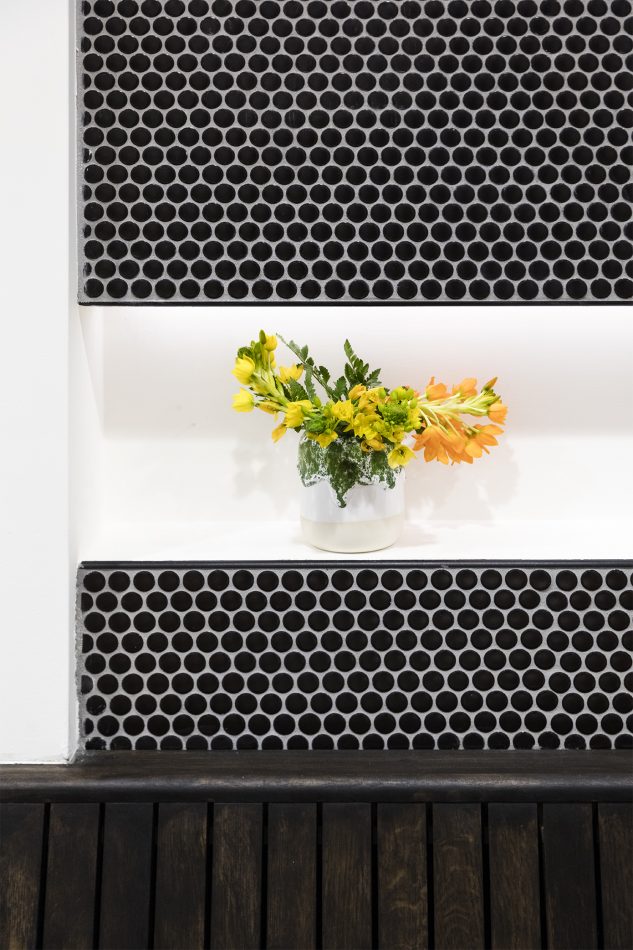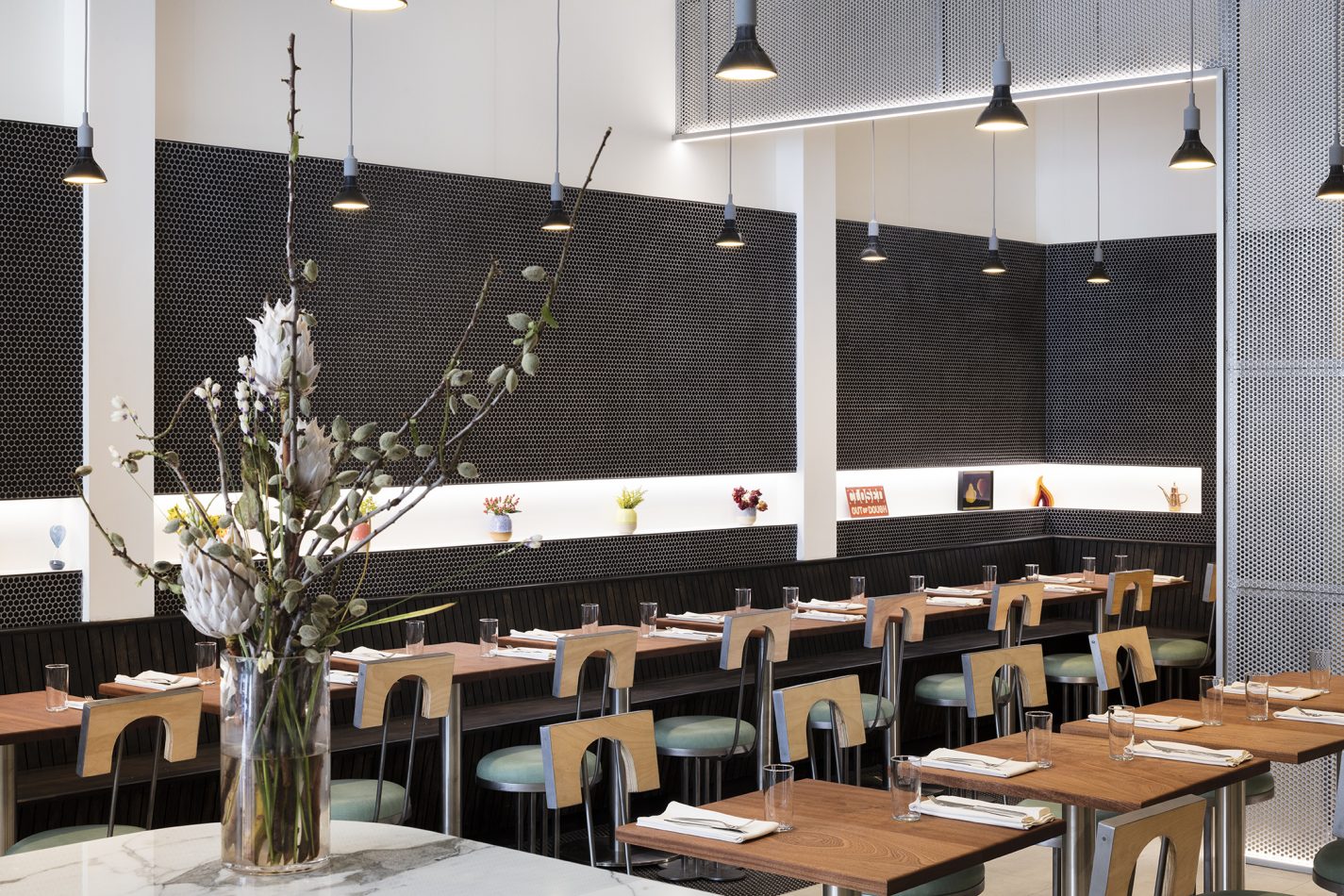 All of the furniture for Una was custom designed by JMDS. The furniture is an aggregate of Deco elegance and raw Industrialism. The seating is playful and geometric with splashes of vibrant jade upholstery. The oven is adorned with custom traditional mosaic artwork.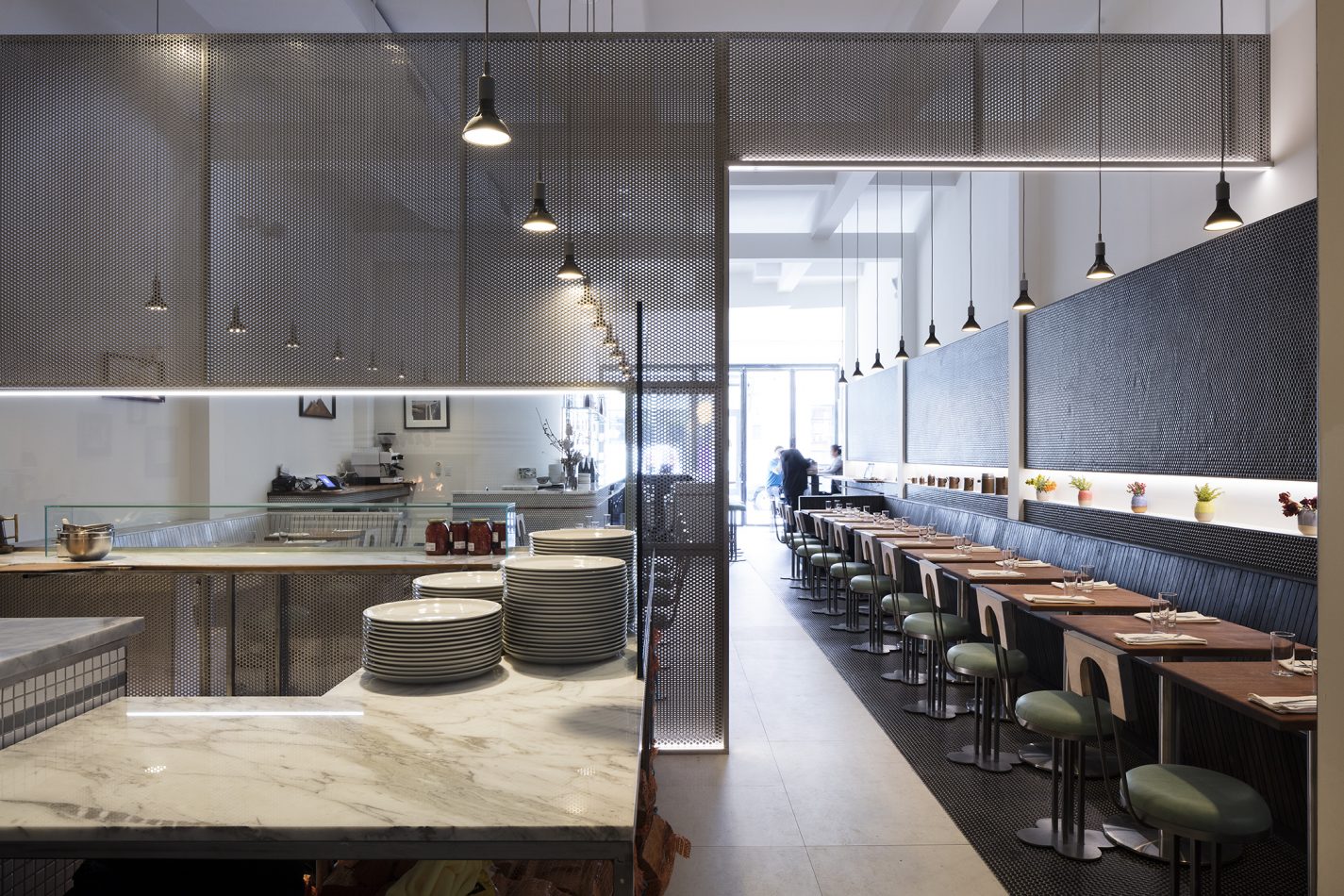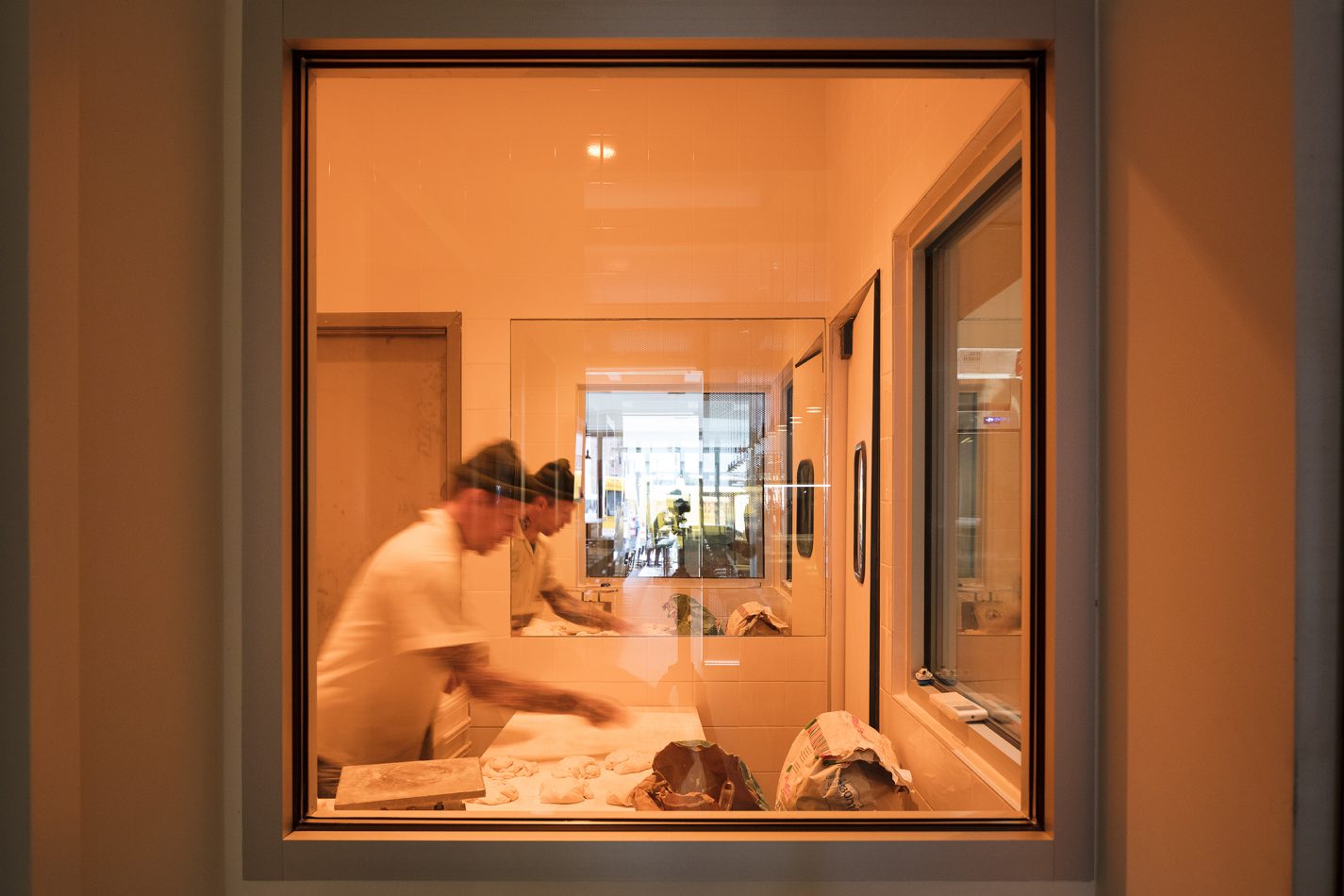 The restaurant floor is punctuated by the dotting of Sapele hardwood table-tops. Each element holds the mark of the piece's maker – the steel bar and shelving were made in Memphis, the chair and stool pairing in Pittsburg, and the metal mesh screen and the banquettes and table tops made in Brooklyn. The resulting design is one focused on craft and vibrancy.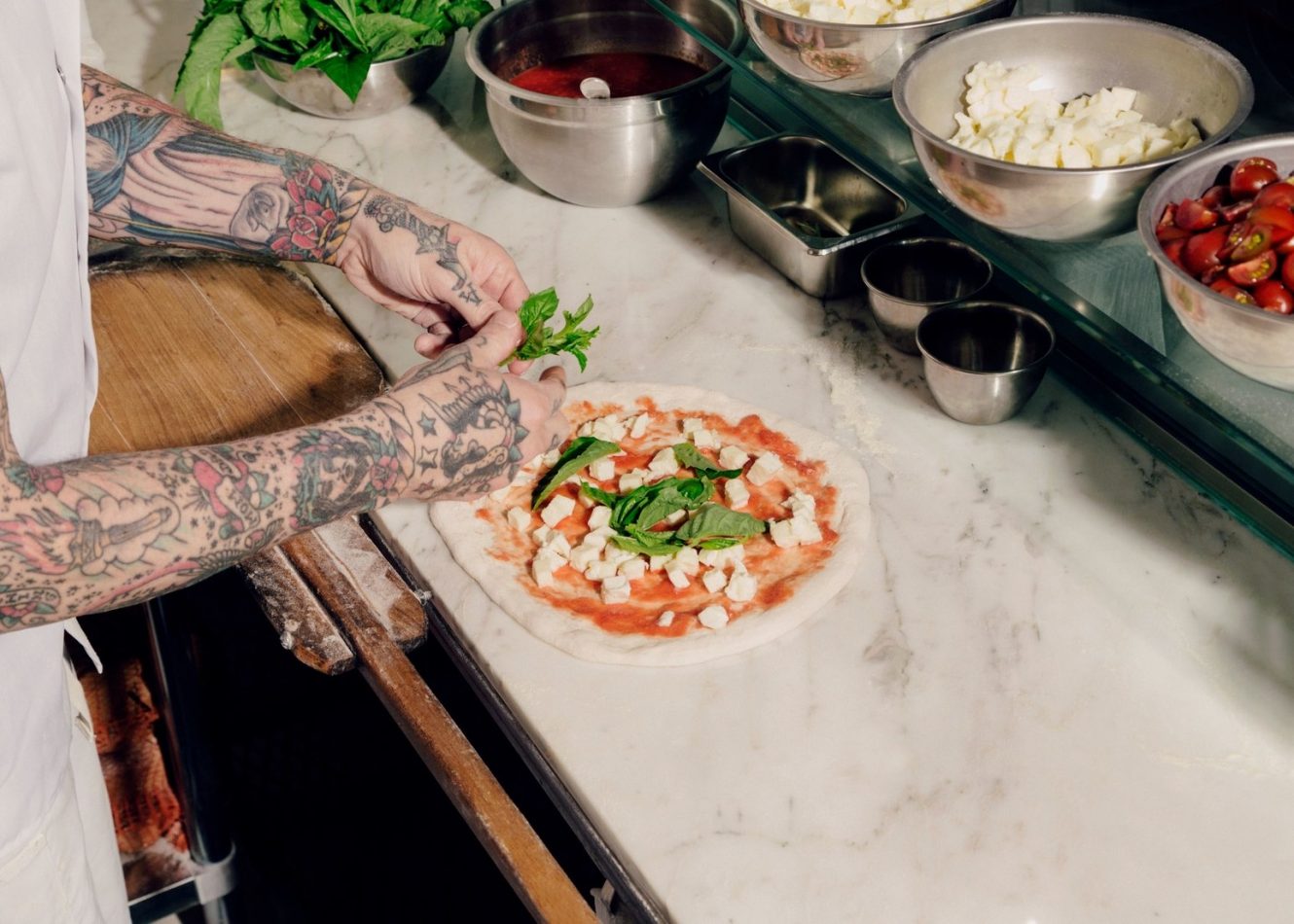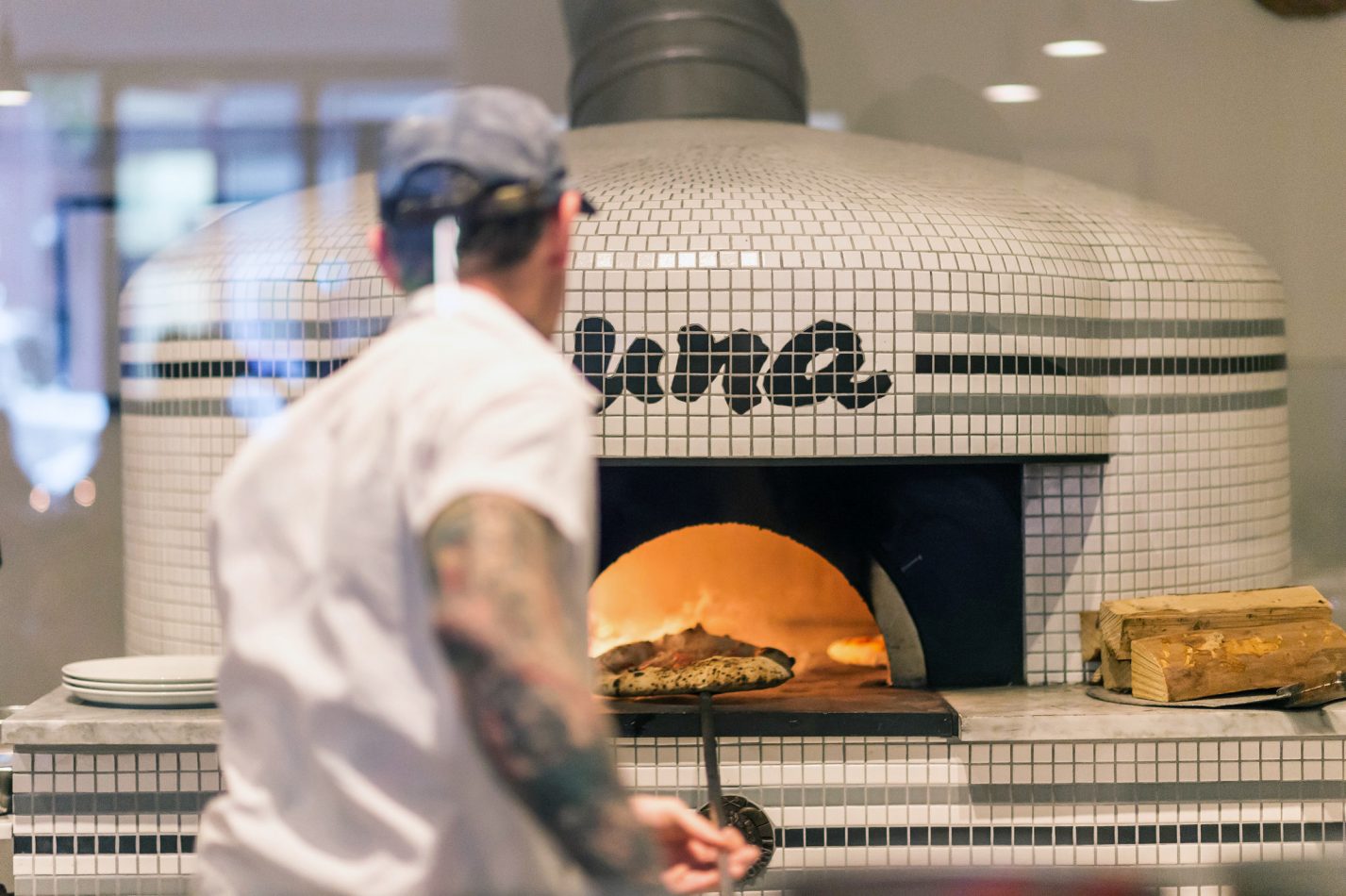 Team
Architecture : JMDS
Lighting Design : JMDS
Furniture Design : JMDS
General Contractor : Ardent Craft
Millwork : RCP Builders