CLOSE ENCOUNTERS
Type: Public Art Commission
Size: 21' x 21' x 16'
Location: Splendour in the Grass Festival, Queensland | Light in Winter Festival, Melbourne
Year : 2011 | 2012
Status: Completed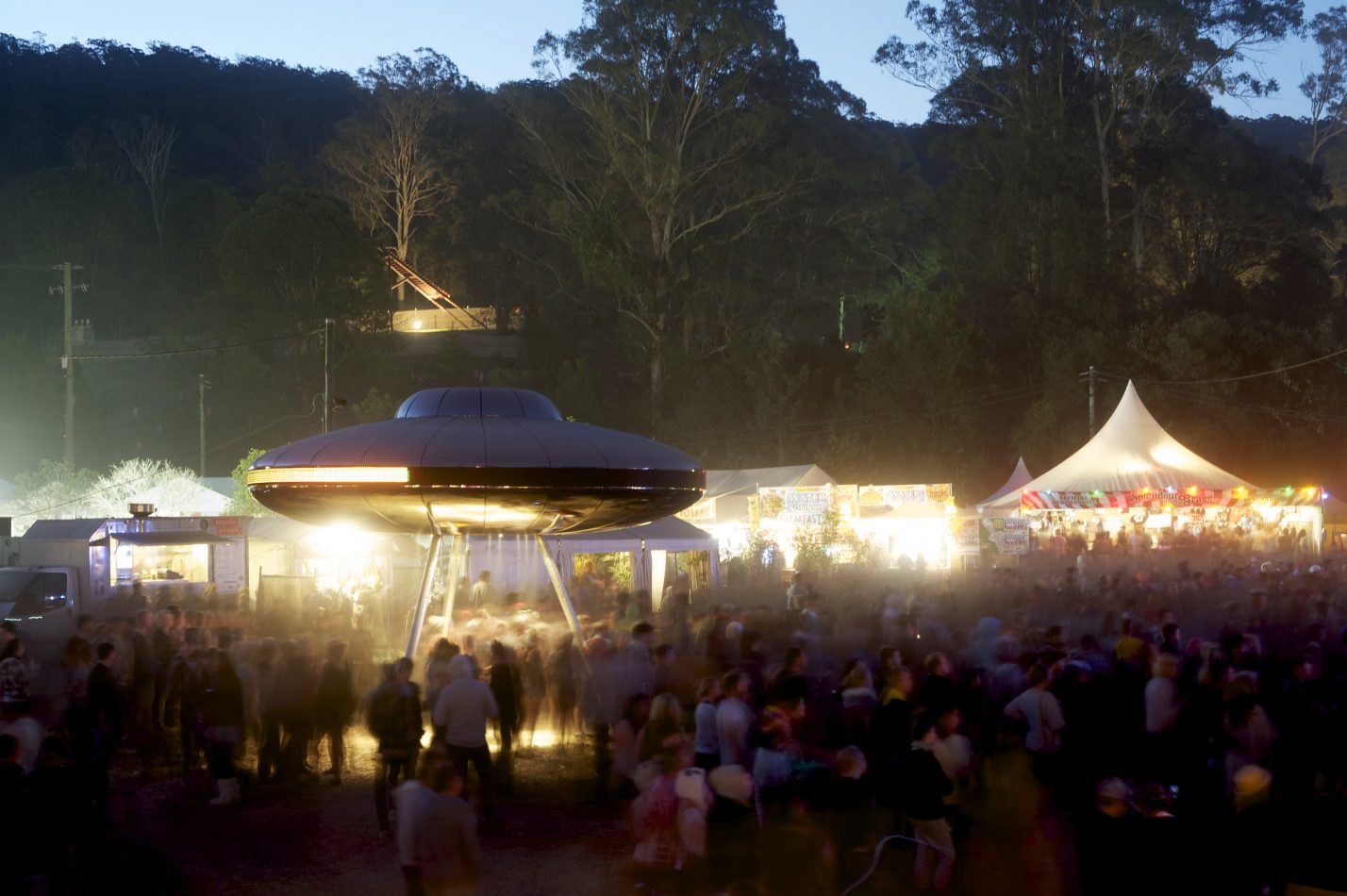 Close Encounters, a Public Art Commission from Splendour in the Grass Festival / Light in Winter. Located at Federation Square in Melbourne. Australia.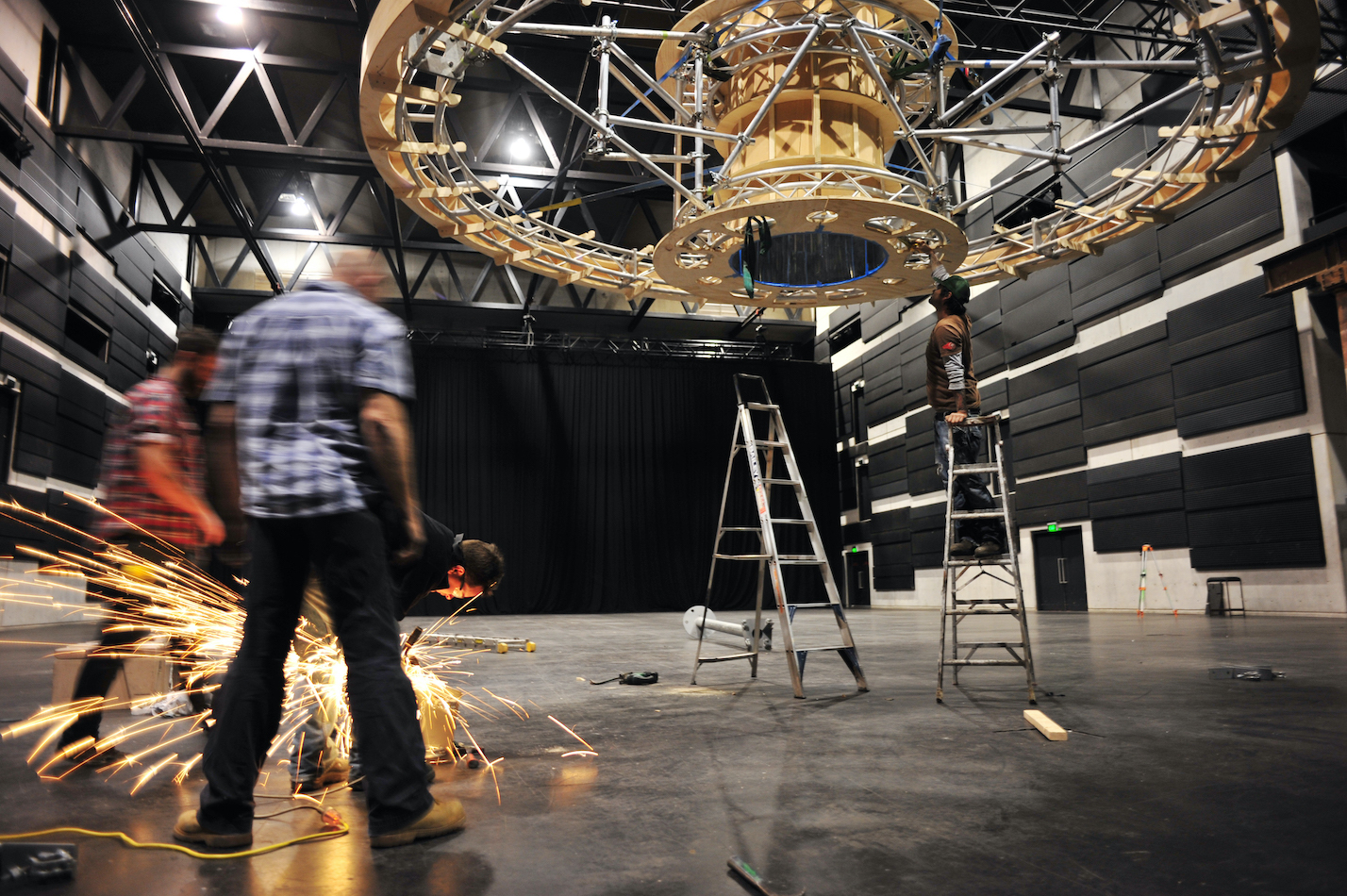 Close Encounters was conceived by JMDS to expose the socio-cultural factors of communication and community present within the commercial music festival. The installation provoked audience participation through the use of wireless SMS text messaging.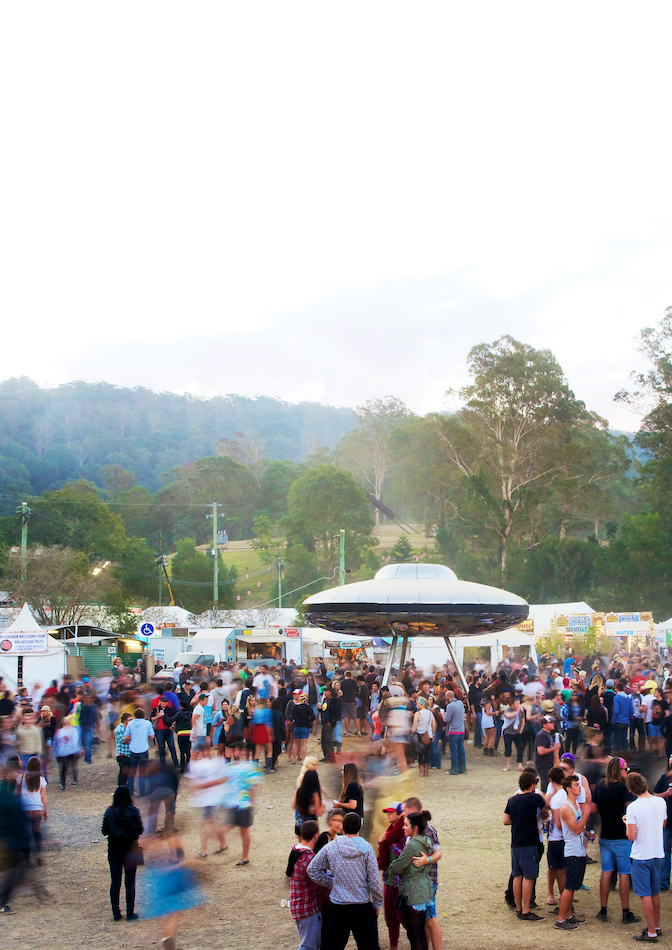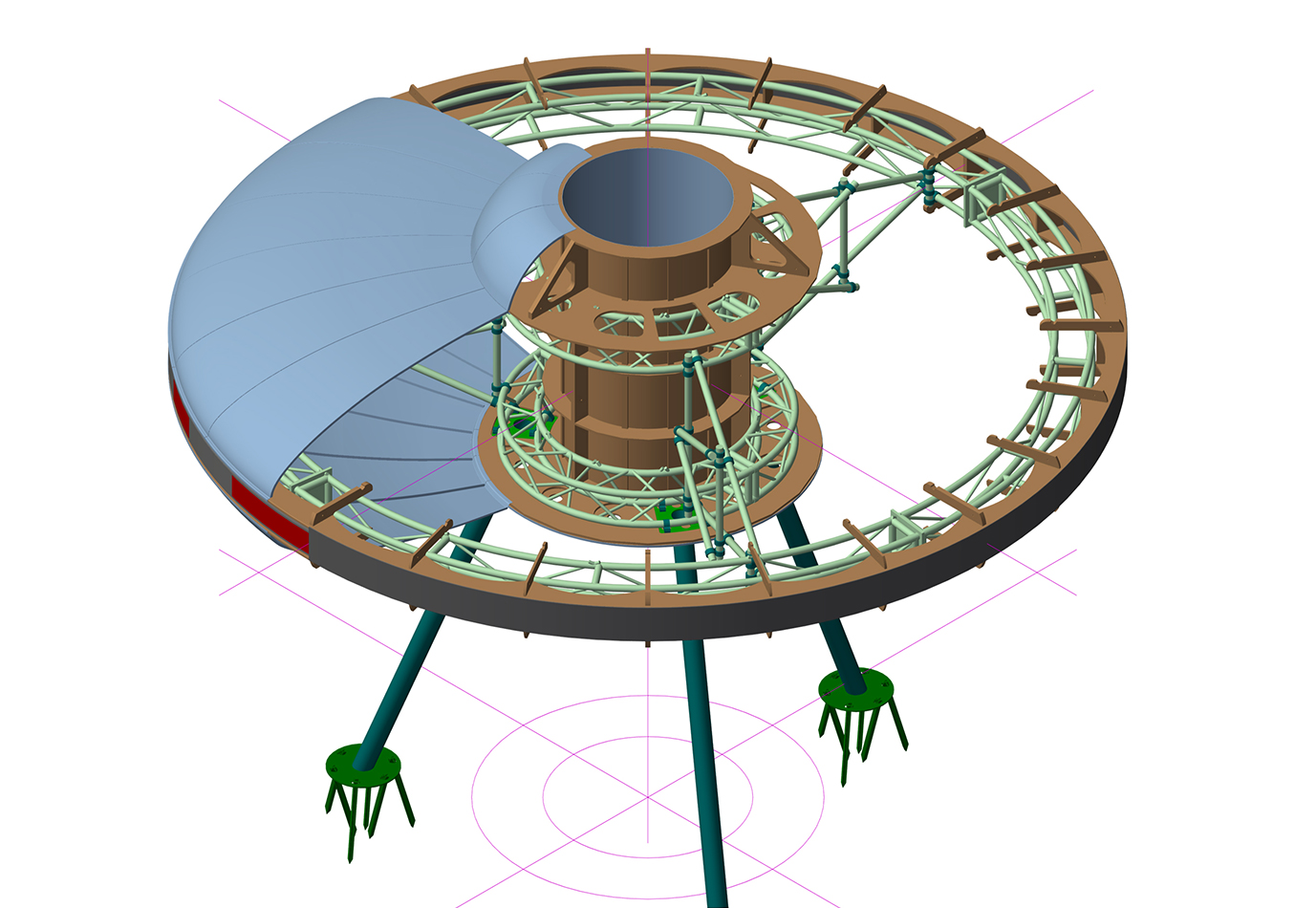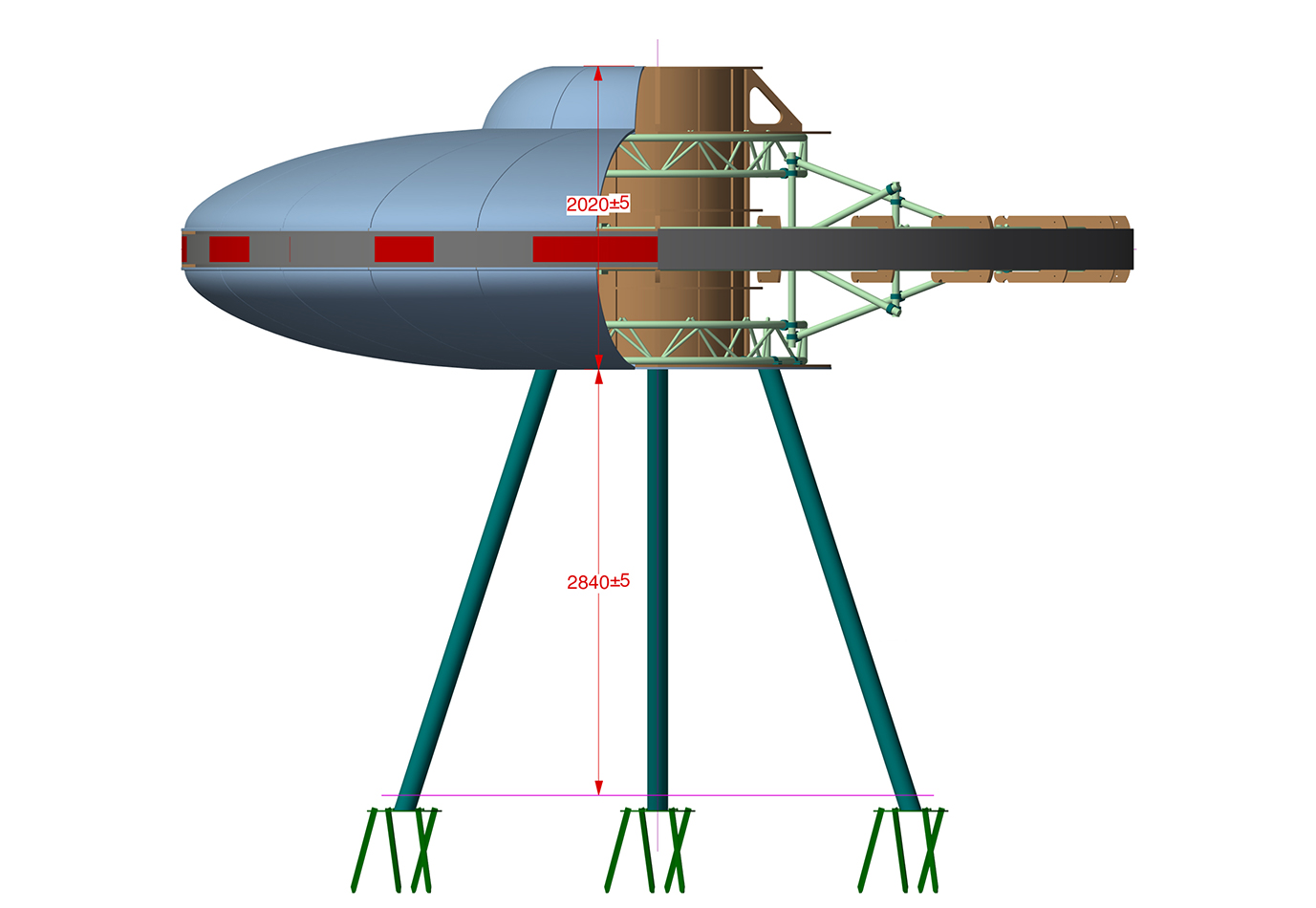 The public was invited to engage by texting the phone number displayed on the integrated LED marquee. By doing so, users entered into a dialogue with the anonymous 'alien' on the other end of the line. As these conversations unfolded in real-time, sub-plots within the festival were created.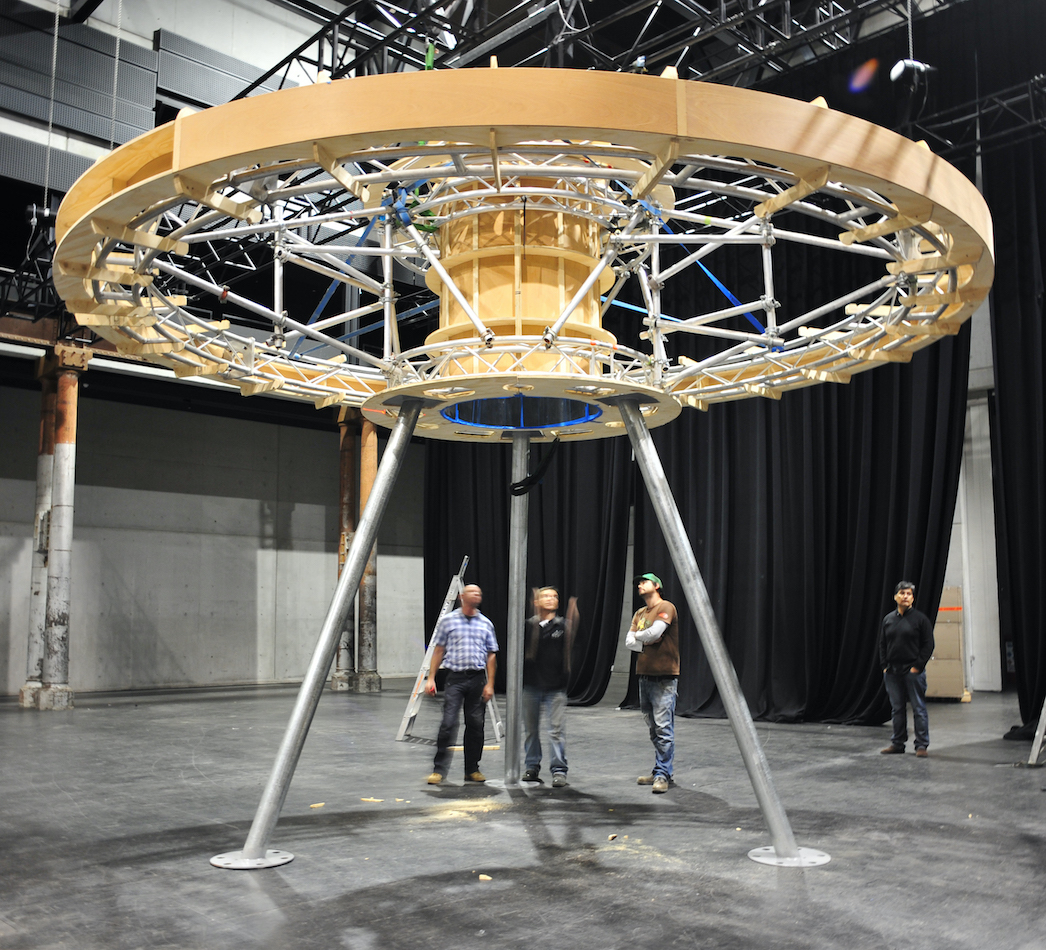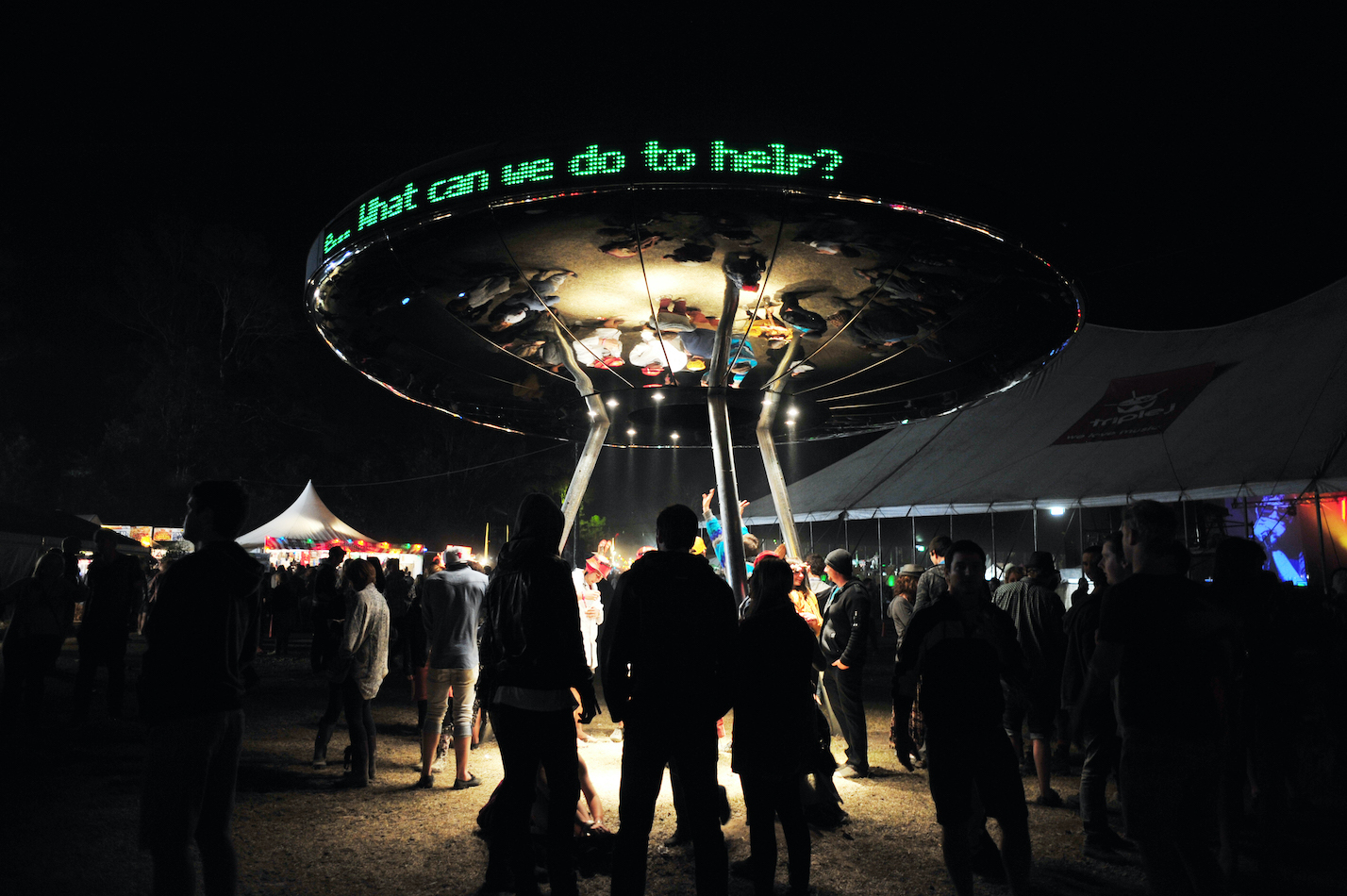 Key to the dynamism of the experience was the presence of the actual sculpture, rooted in the physical world. The sculpture provided a literal and metaphoric gateway to a collective sharing of information, thoughts, feelings and imagination.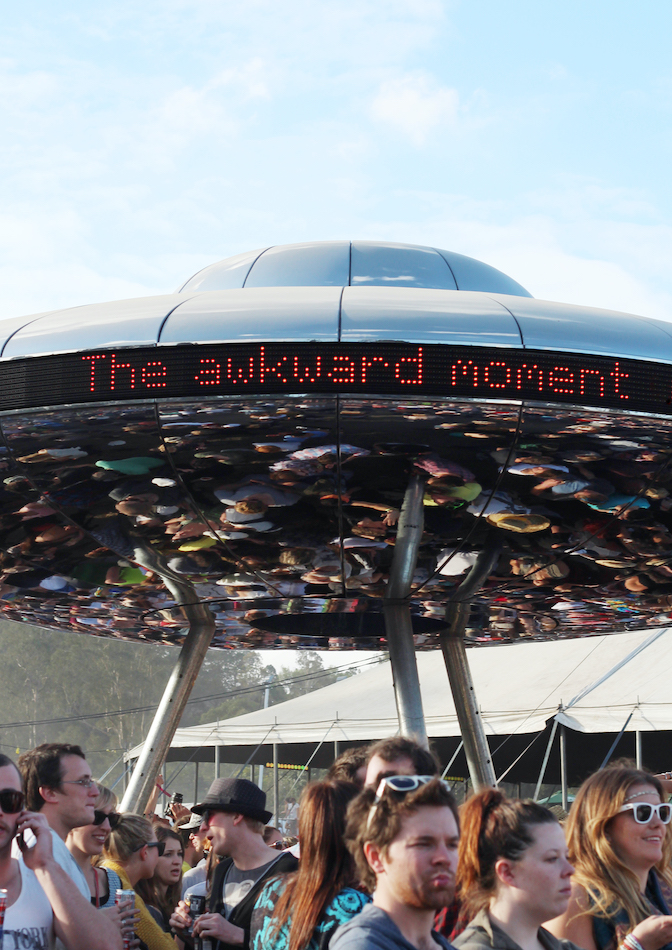 Team
Lead Design : JMDS
Lighting Design : JMDS
Dramaturgy: JMDS + Ashley Dyet
Technical Design: Andy McDonell
Structural Engineer: Jeremy Sparks
Lead Builder: Dougal Phillips
Rigger: Julian Borbidge