SIX HOUSE
Type : Mobile Home | New Typology
Size : 12' x 12' x12'
Location : Taiki-Cho, Japan
Year: 2015
Status : Design Proposal

Six House, a new dwelling typology designed for a community in Taiki-Cho Japan. As a response to environmental change and the desire for community, Six House was conceived as a new housing typology that grounds lightly, fosters engagement between interior, exterior environments and inhabitants.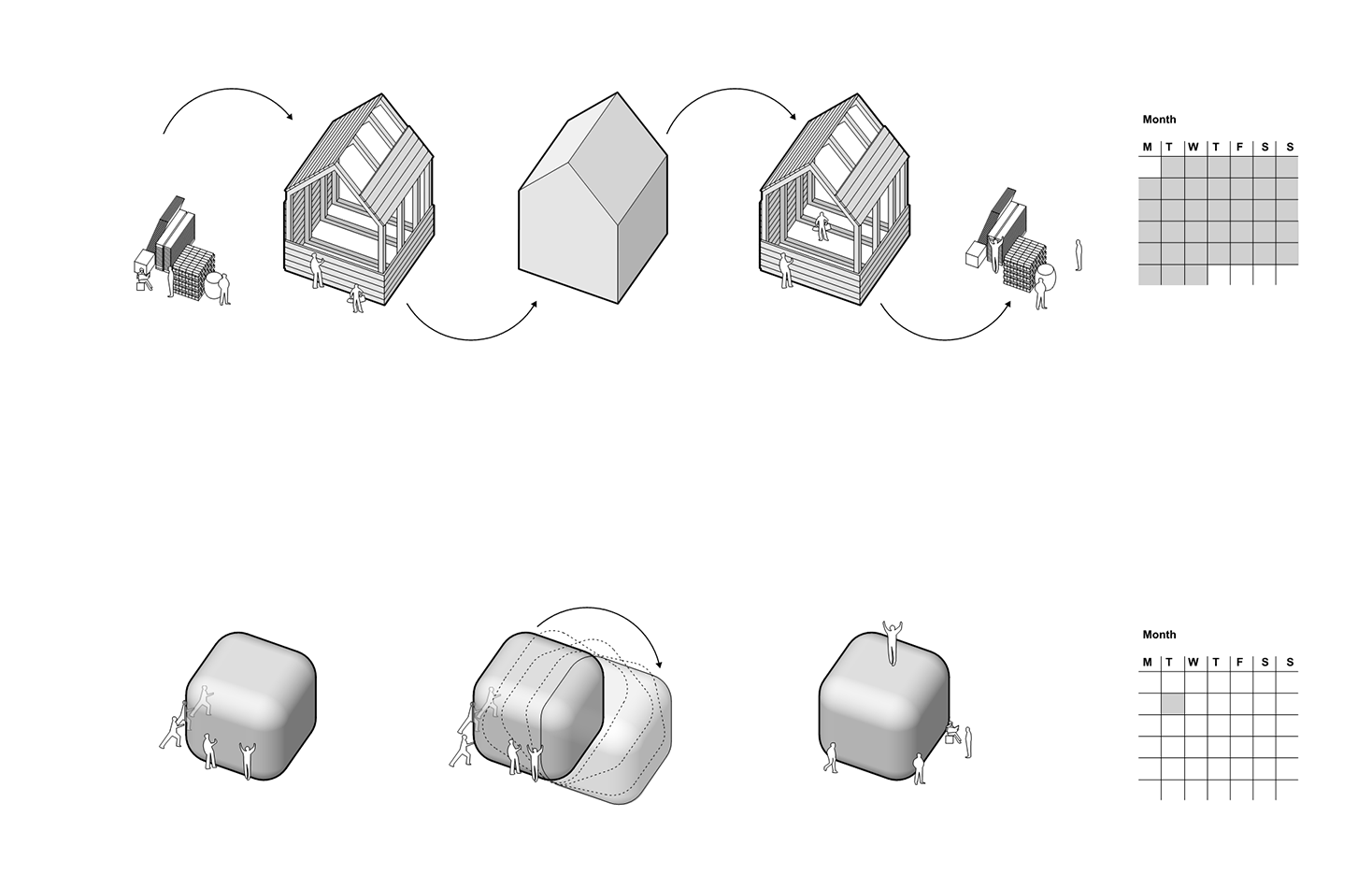 A typical house is fixed to the earth, anchored and still, while the sun and the elements constantly change. But what if the house could move? What if we could do more with less? What if a single space could become six? Here, five people assemble to rotate the space together, and together they occupy each of the unique and different surfaces.
Notched Ribbing: The structural system prioritizes a notched connection detail in honor of traditional Japanese joinery techniques. CNC milled wood pieces assemble into predetermined modules off-site, connector plates with screw fasteners are employed at all corner seams.
Six House proposes one room in support of six programs; empowering each surface to become wall, floor, ceiling and aperture. Meditating, Drawing, Gathering, Eating, Resting and Dreaming drive reconnection to the sky, ground and community of Taiki-cho.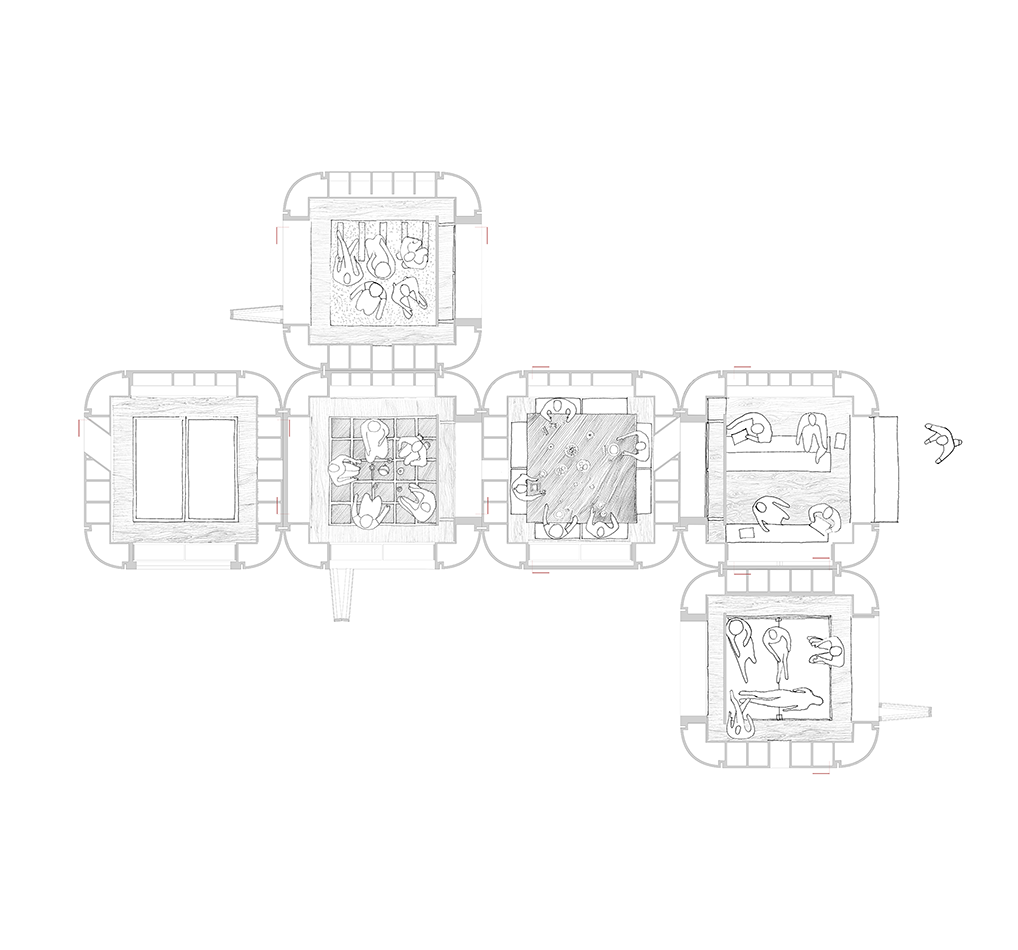 Five people assemble to rotate the space together, and together they occupy each of the unique and different surfaces. Transition between programs occurs when five people manipulate the exterior shell in a communal rolling sequence. The six (five interior, one exterior) programs are accessed through operable apertures that serve as both doorway and window.
An economic, efficient and considered approach to space-making, Six House invites collaboration and community through the social "assembly". The user-defined design responds to variable weather conditions in Taiki-cho; access to daylight, shade from the bright sun, as well as protection from the harsh cold. The occupation of all six surfaces guarantees mobility which in turn facilitates a light touch by preventing extended occupation of the same location. Allowing occupants to traverse the vast landscape of nearby meadows engaging with a multiplicity of environmental conditions.
Employing the Japanese tradition of Shou Sugi Ban, a charred cedar cladding, gives the shelter strength and resilience, while honouring the land from which it comes. A continuous channel carved into the exterior creates surfaces for the hand to engage with during reorientation. The interior is softened with lightly charred cedar, traditional Tatami, and pressed wool felt for the body to rest on. The structural system consists of a series of notched plywood ribs that are prefabricated into modules for easy installation on site.
Team
Design Collaborators: Jordana Maisie, Caleb Sillars, Yulia Savelyeva, Lindsey Dieter, Mark Rakhmanov, Aditi Shetye