RELIANCE | BENCH SEAT
Type: Custom Furniture
Year: 2022
Status: Made to Order

Meet the Bench Seat, part of the Reliance Range, a line of furniture that playfully experiments with the everyday acts of communion, concentration and respite. The interdependency of materials and surfaces, and the necessary role each element plays in its structural integrity, becomes an unique exchange between each structure and its occupants.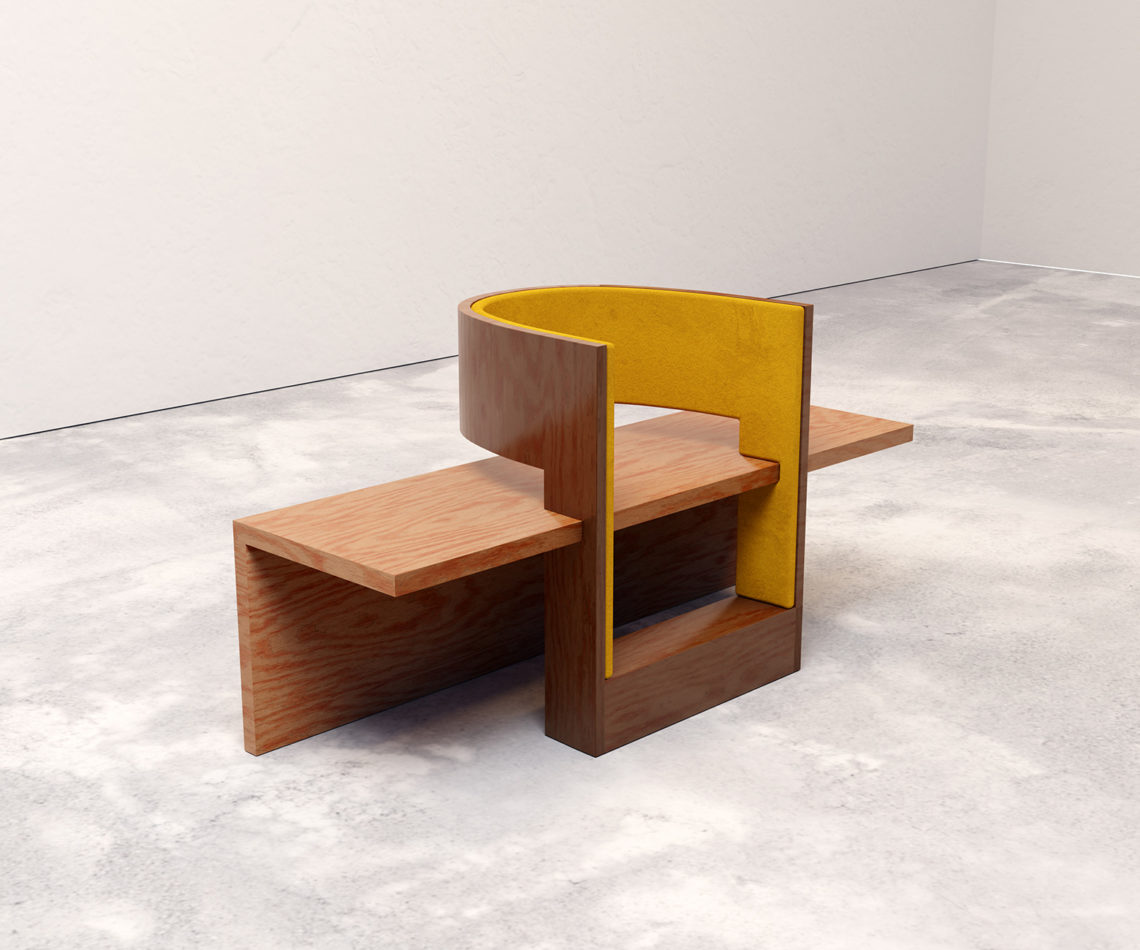 Bench Seat synthesizes the coffee table and the arm chair to create a hybrid piece; where one can comfortably rest a beverage, magazine or book. Separate them, and each ceases to exist.
Central to the JMDS studio practice, the Reliance Range embodies the idea that sharing, reciprocity and circular material practices can be infused into objects that are visually compelling works of functional art.
Team
Furniture Design: JMDS
Visualization : Tom Hancocks