STACKED SPACE
Type: Office
Size: 425 sqft
Location : Parsons School of Design, New York City
Year : 2021
Status: Completed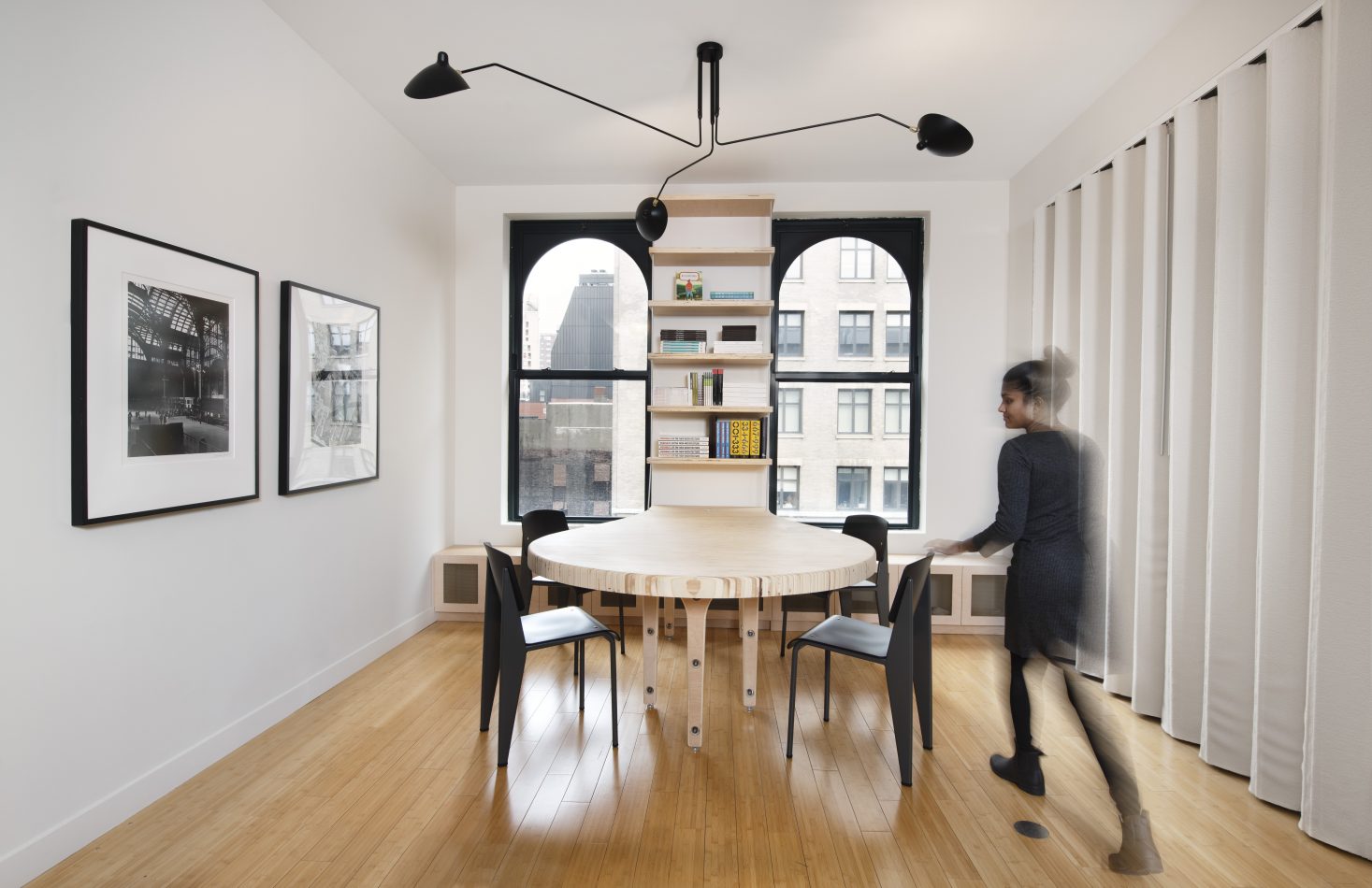 Stacked Space: The Executive Dean's Office, was designed by JMDS, in collaboration with Parsons' Healthy Materials Lab (HML).  The renewed office design employs a simple, minimal palette, using high-quality, healthier materials combined with mechanical fasteners to avoid harmful substances and enable reuse.
You don't have to change your aesthetic to build healthier.  A healthier, sustainable plywood may look and feel like regular plywood, but it is manufactured using a soy-based binder and thereby avoids harmful toxins such as added formaldehyde. The wood veneer is sourced from sustainably managed forests to ensure that the trees can be harvested for many generations.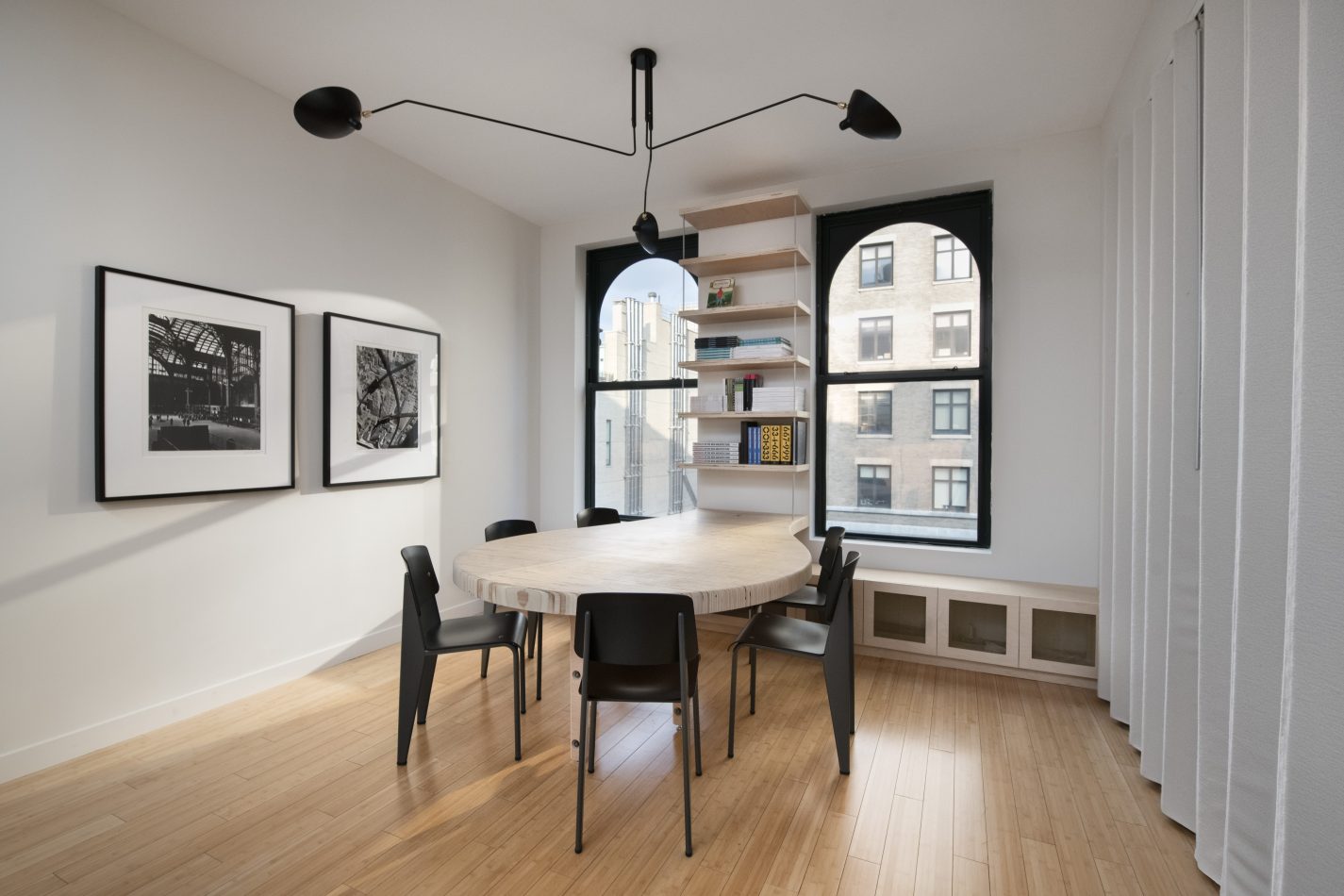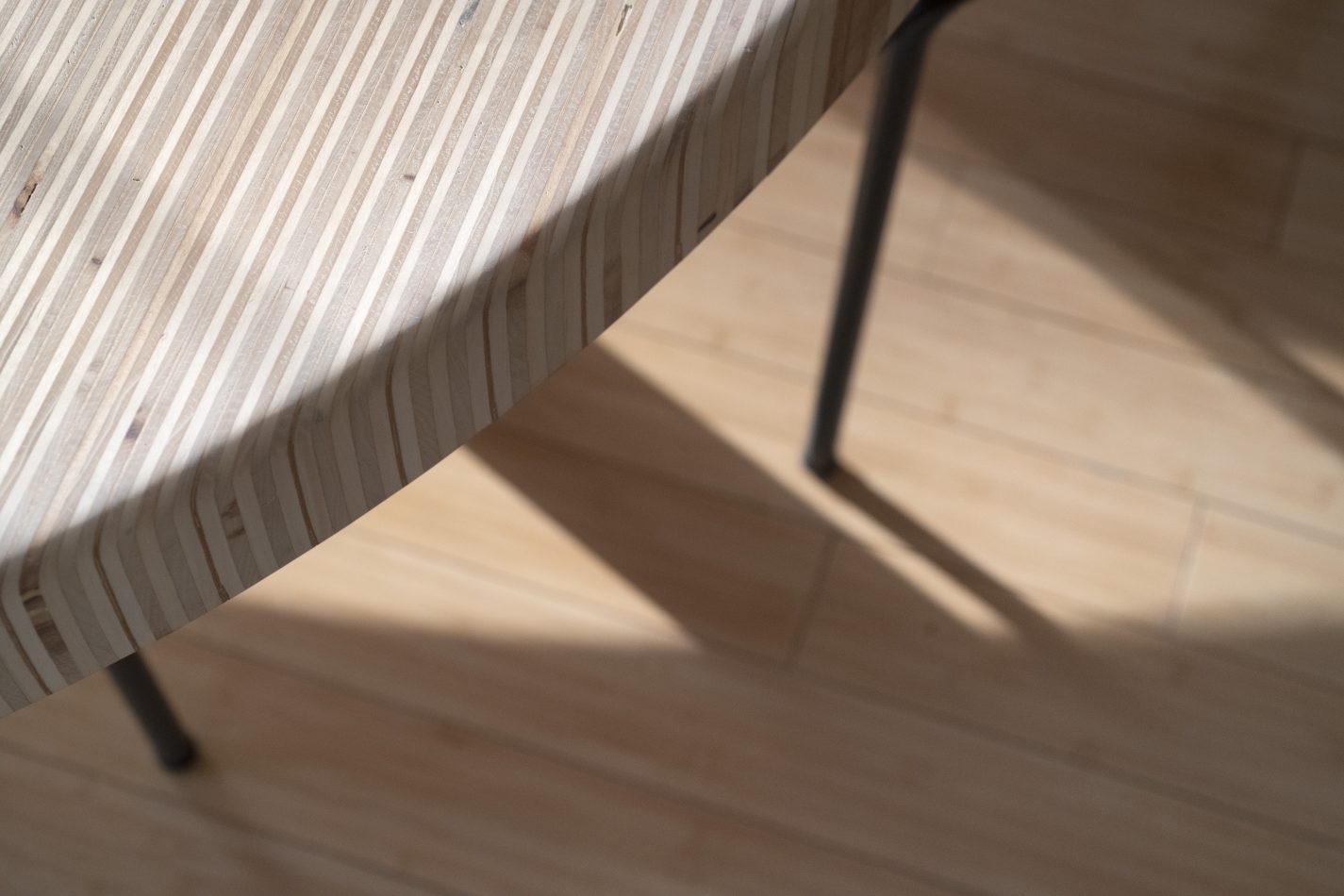 For the walls, mineral-based paint was the choice for the interior surfaces. Made from potassium silicate, the paint hardens and bonds with the substrate on the molecular level. The result is a surface that is more granular than reflective acrylic paint, and allows the light to graze the surface with a gentle glow. Mineral-based paint like RomaBio is toxic-free, odorless, and naturally mold-resistant.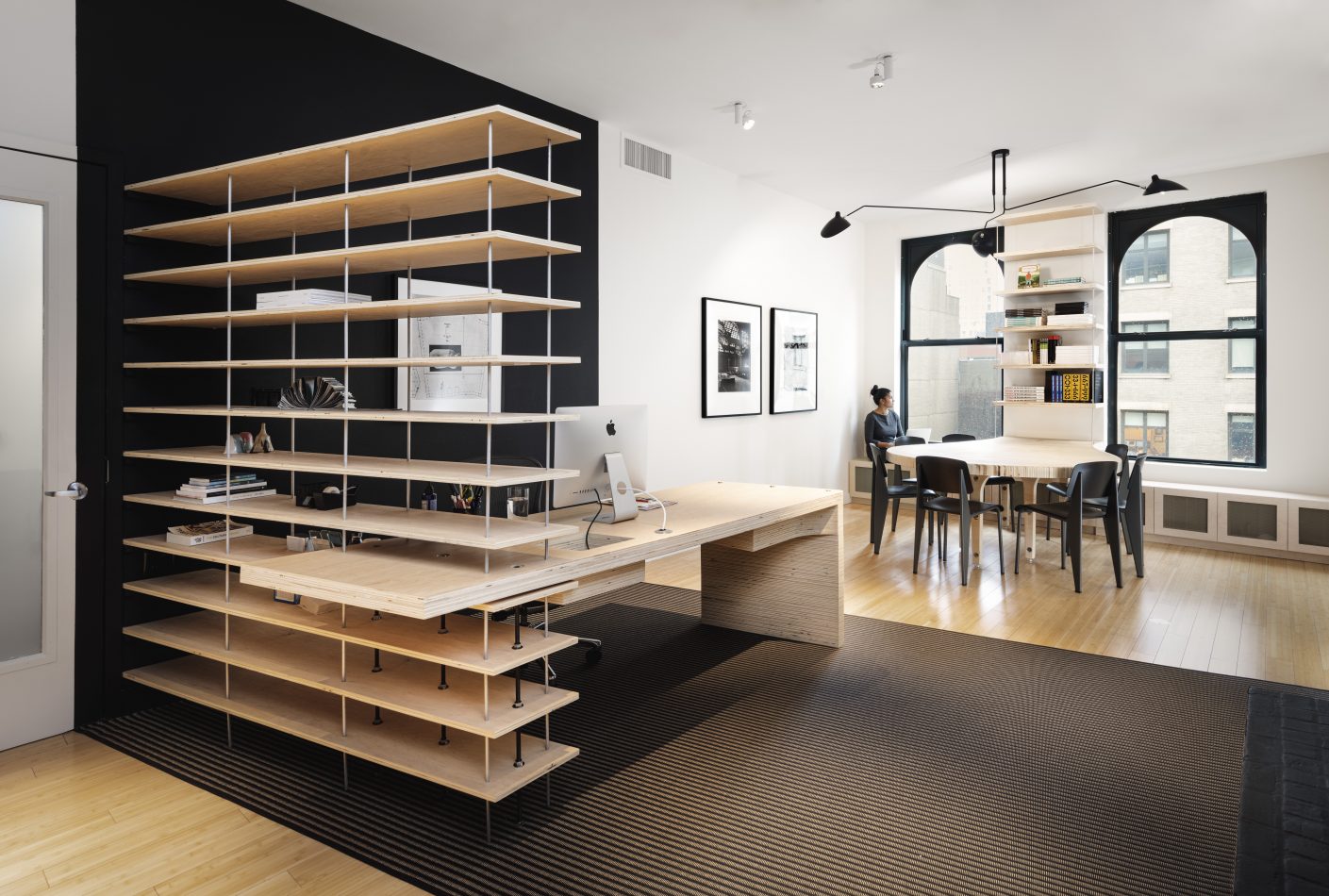 Paper-based carpet was selected for the primary floor covering.  It is a remarkable product which provides a soft, thin surface and does not collect dust or dirt like typical carpeting. Made from wood cellulose, the paper carpet is both recyclable and biodegradable and with its wax coating it is more durable than most other natural fibers.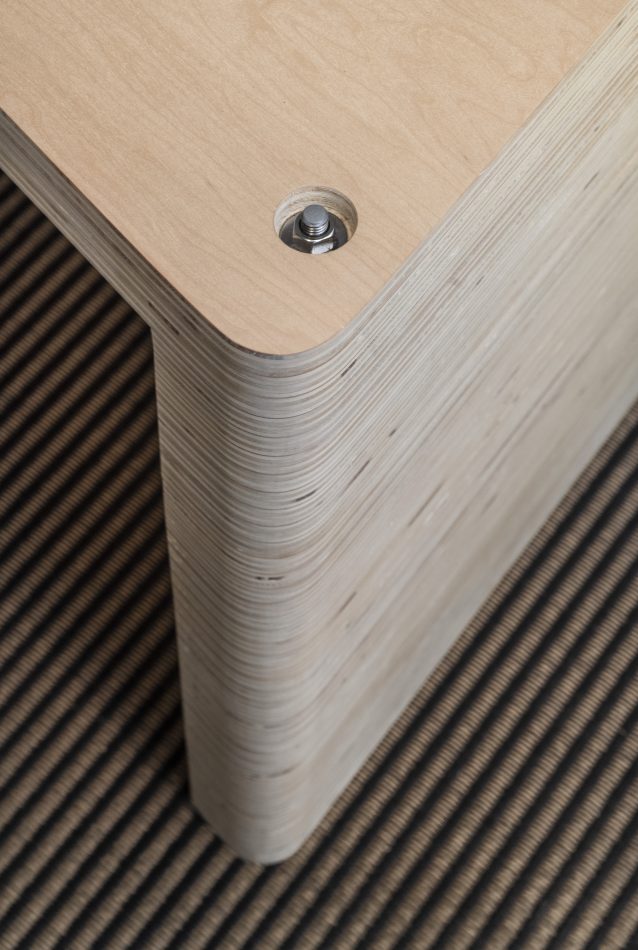 Custom Furniture pieces, custom designed by JMDS, privilege mechanical fastening strategies over traditional, toxic lamination and adhesive techniques. Structural detailing is featured not concealed, showcasing exposed stainless-steel standoffs, washes, hex heads and threaded rods, creating a tension system that holds the layers of ply in position. As a result, the custom pieces can be easily dismantled, the material is reusable, and the office space that houses them; healthier.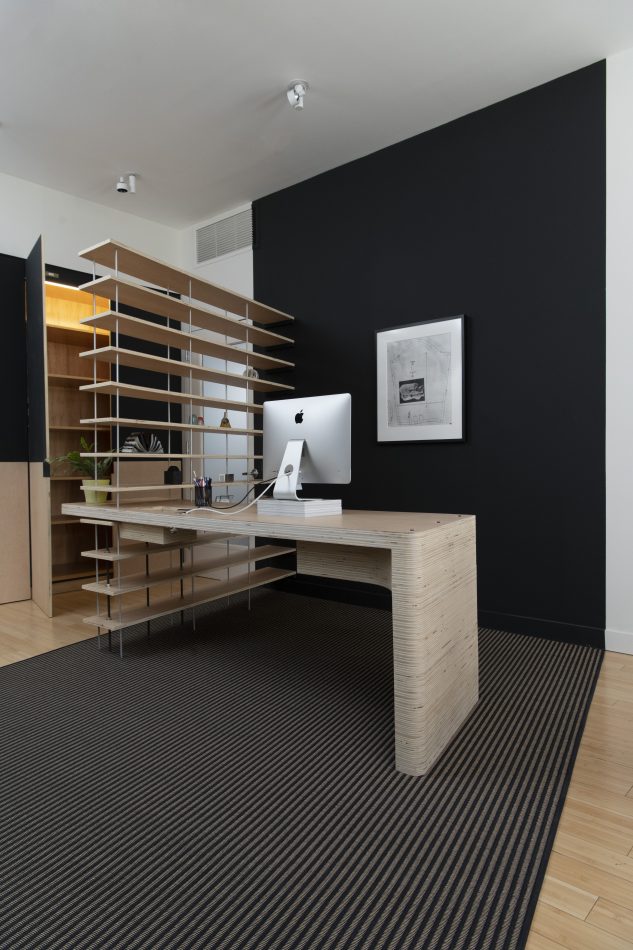 Partners:
JMDS is a multi-disciplinary studio creating unique design solutions for buildings, interiors, public installations, furniture, and lighting. The studio's Creative Director, Jordana Maisie, is a Parsons Alumni (Dual Degree: Master of Architecture / MFA Lighting Design).
HML is a design research lab at Parsons School of Design dedicated to placing people's health at the center of all design decisions. HML raises awareness about toxics in building products and creates resources for designers and architects to make healthier places for all people to live, work, learn and play.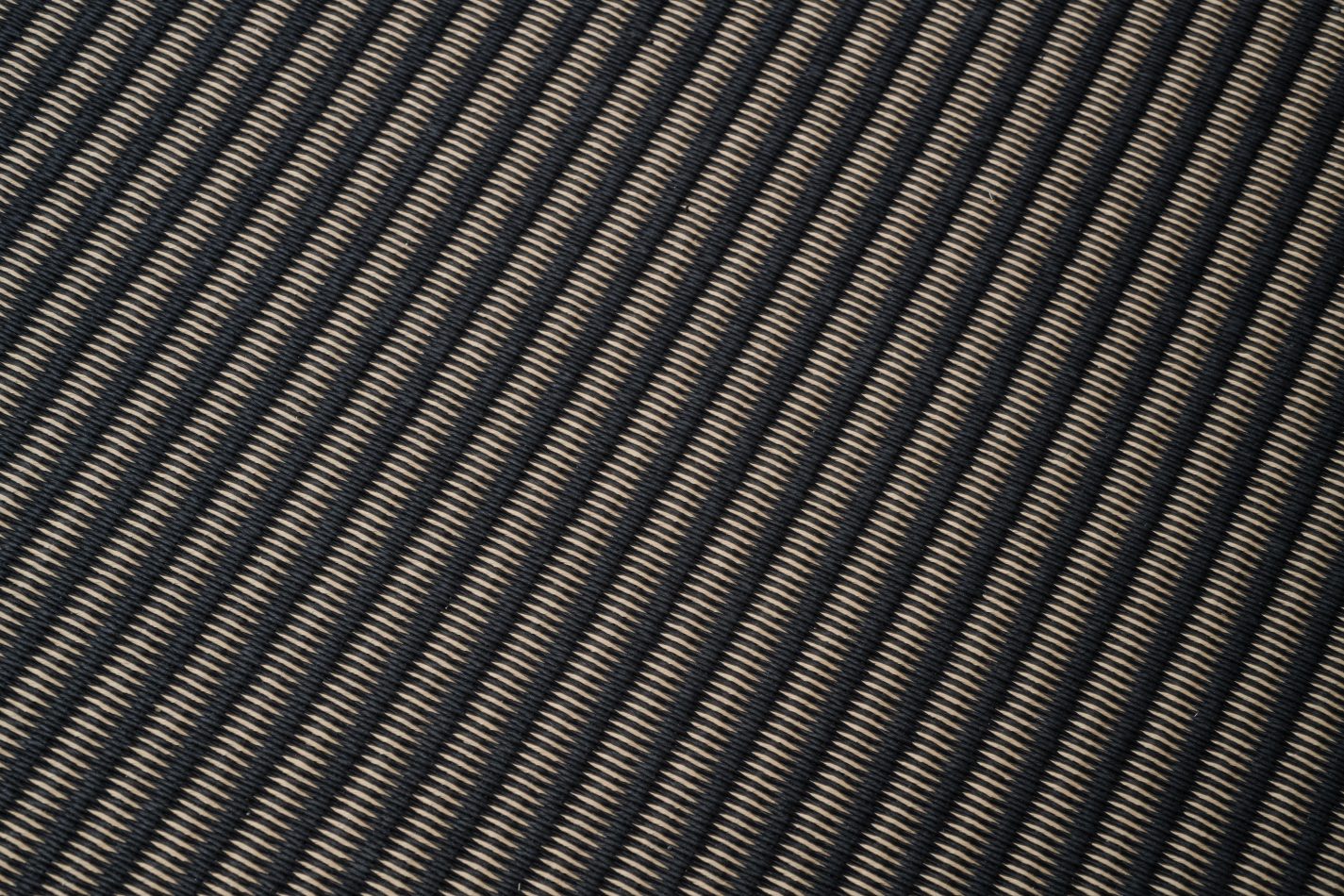 HML builds relationships with designers, manufacturers and vendors who share a mission to bring healthier materials to all design and construction projects.  This project could not have been realized without generous donations from these HML partners:
Materials / Suppliers:
Columbia Forest Products
Eco Supply
Roma Bio
Aronson's Floor Covering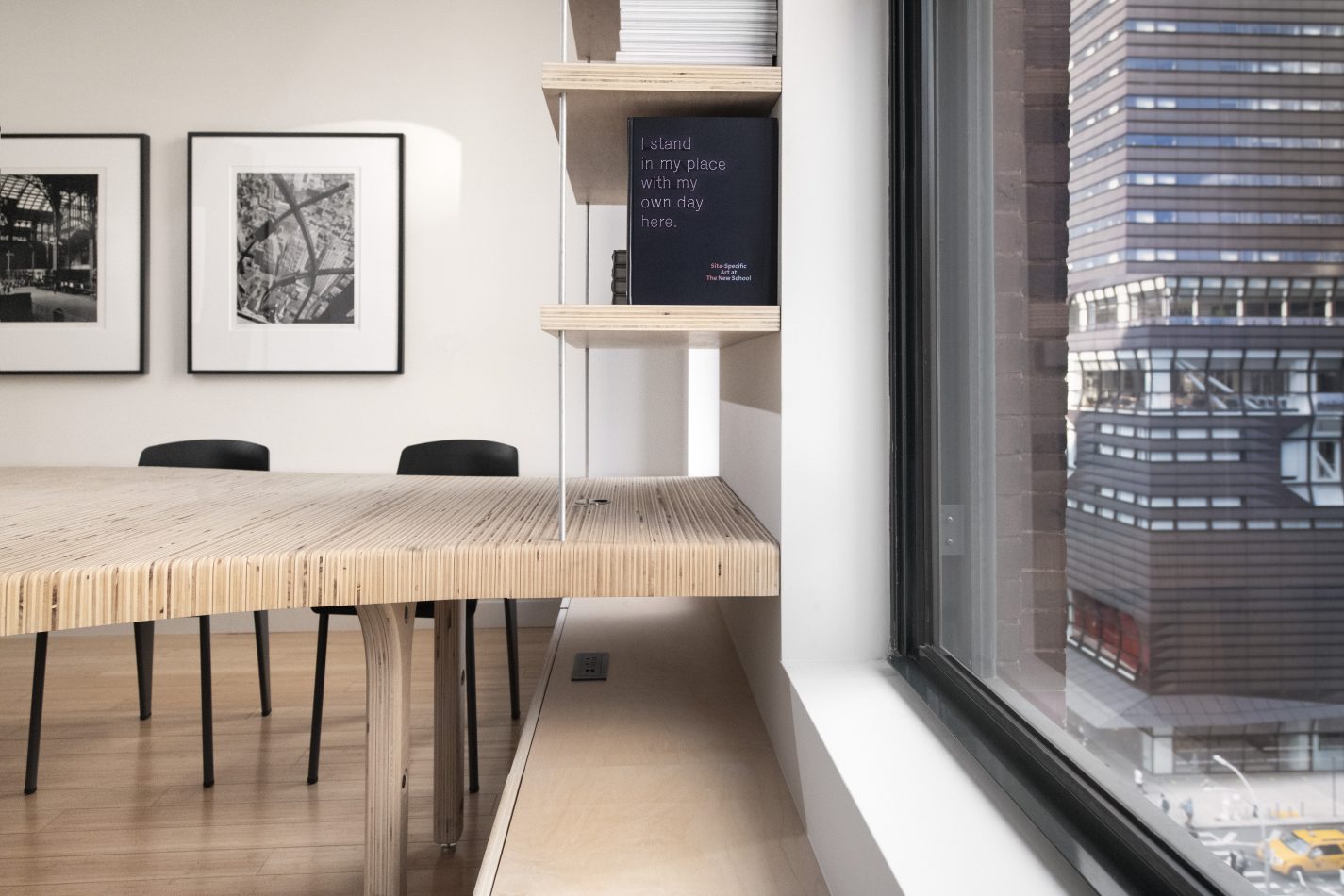 Team
Architecture : JMDS
Interior Design : JMDS
Lighting Design : JMDS
General Contractor: K&S Construction Renovations
CNC + Furniture Fabrication: Timbur LLC