VOLUME & VOID
Type: Retail
Size: 520 sqft
Location : West Village, New York City
Year: 2015
Status: Completed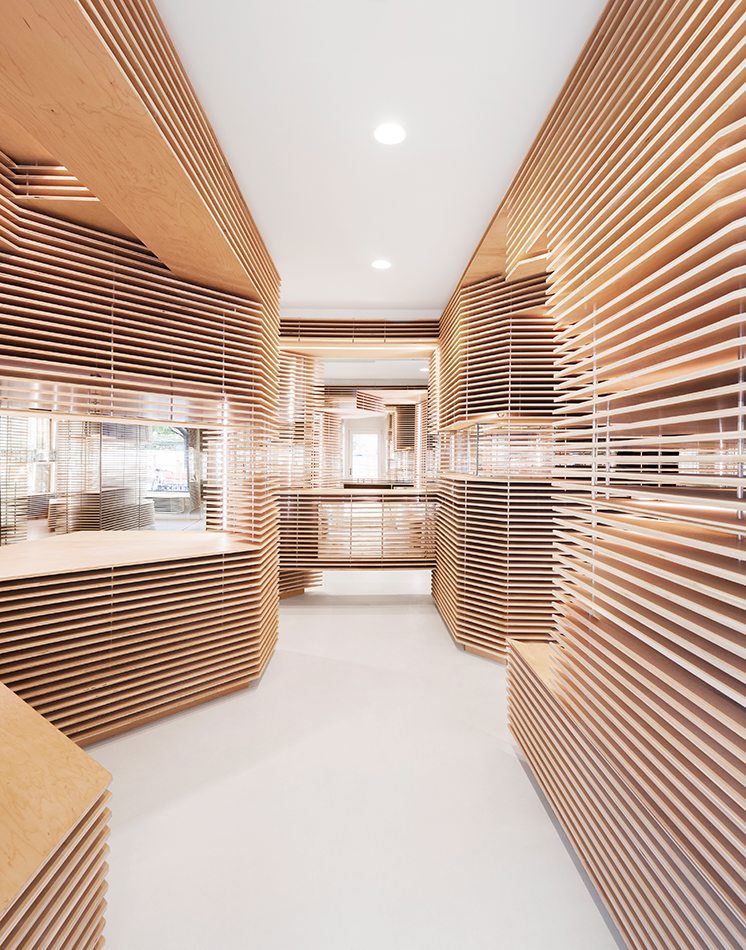 Volume & Void, a retail location designed for the neo-luxury brand FEIT. Located at 11 Greenwich Avenue, West Village, New York City.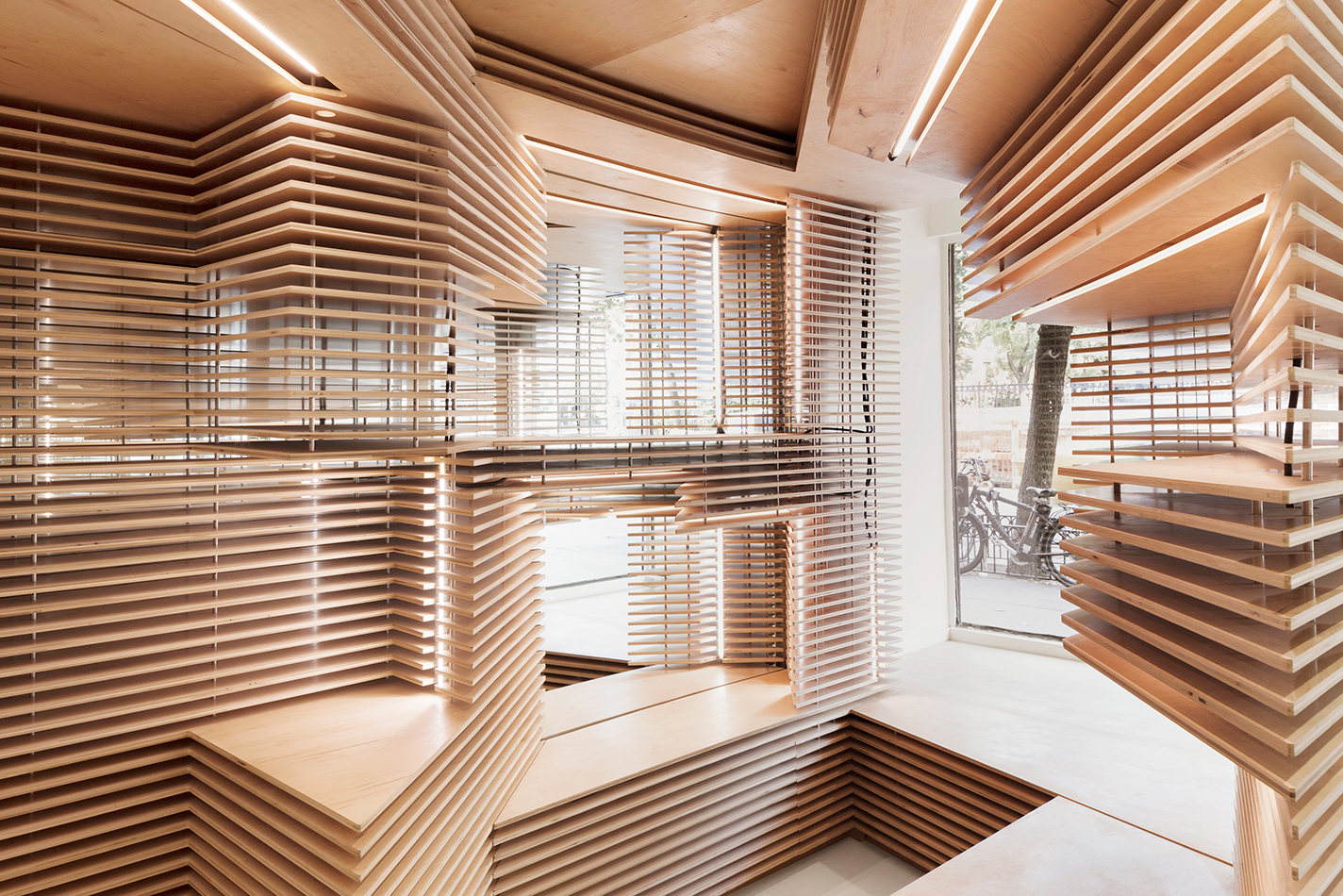 Volume & Void shows how a balance between "ways" (cybernetic fabrication), and "means" (organic materials), can combine to create a space that is simultaneously sensuous and futuristic. In Volume & Void, JMDS prioritized process, craft, and innovation to push the tension between what is hand and what is machine made.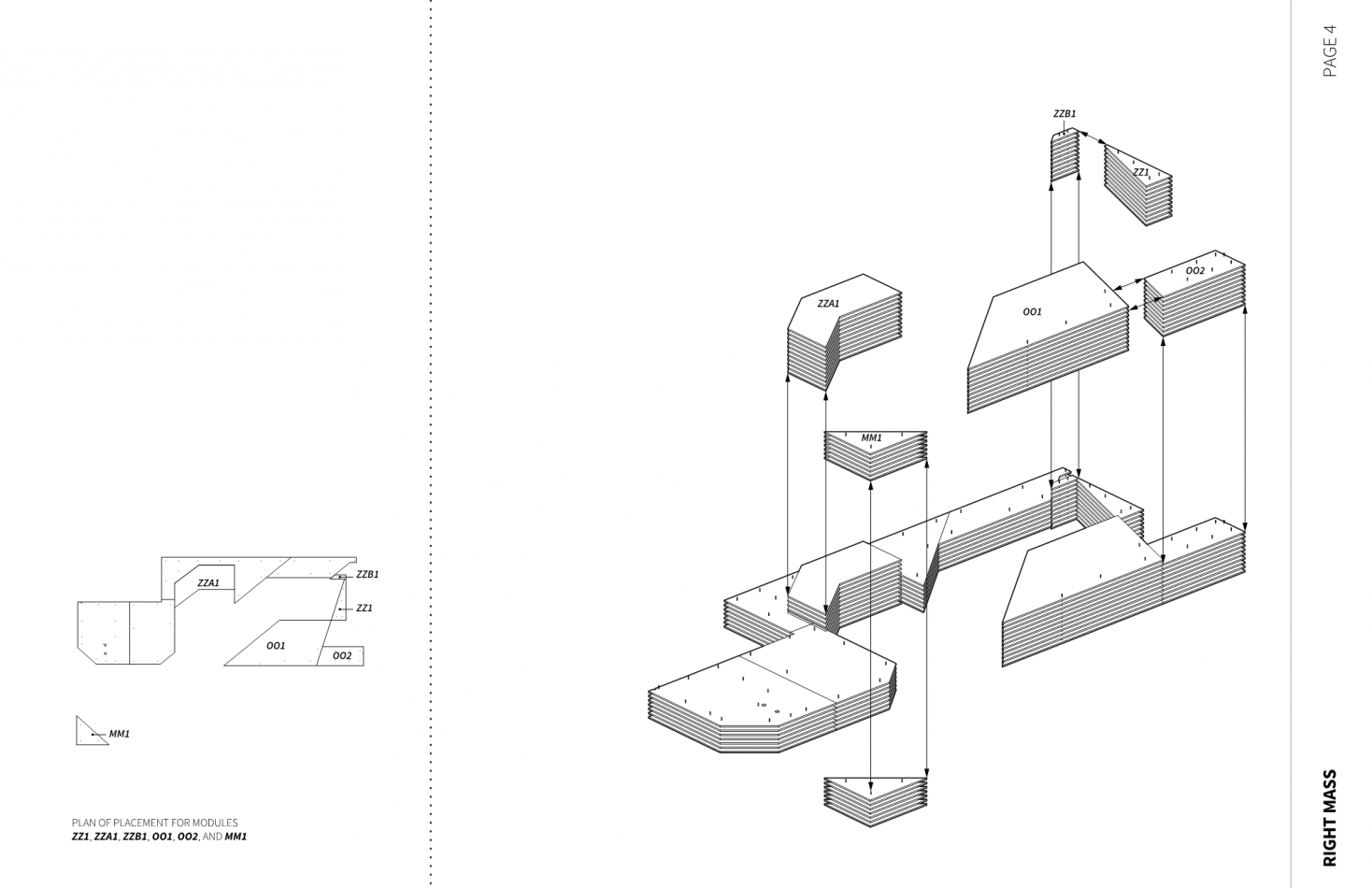 Similar to the handmade process that the shoe maker uses to mold leather for their product line, when 3D modeling the store, JMDS used volumetric digital "molds" to carve out display spaces within the two slatted timber masses. The removal of this mold reveals the display space.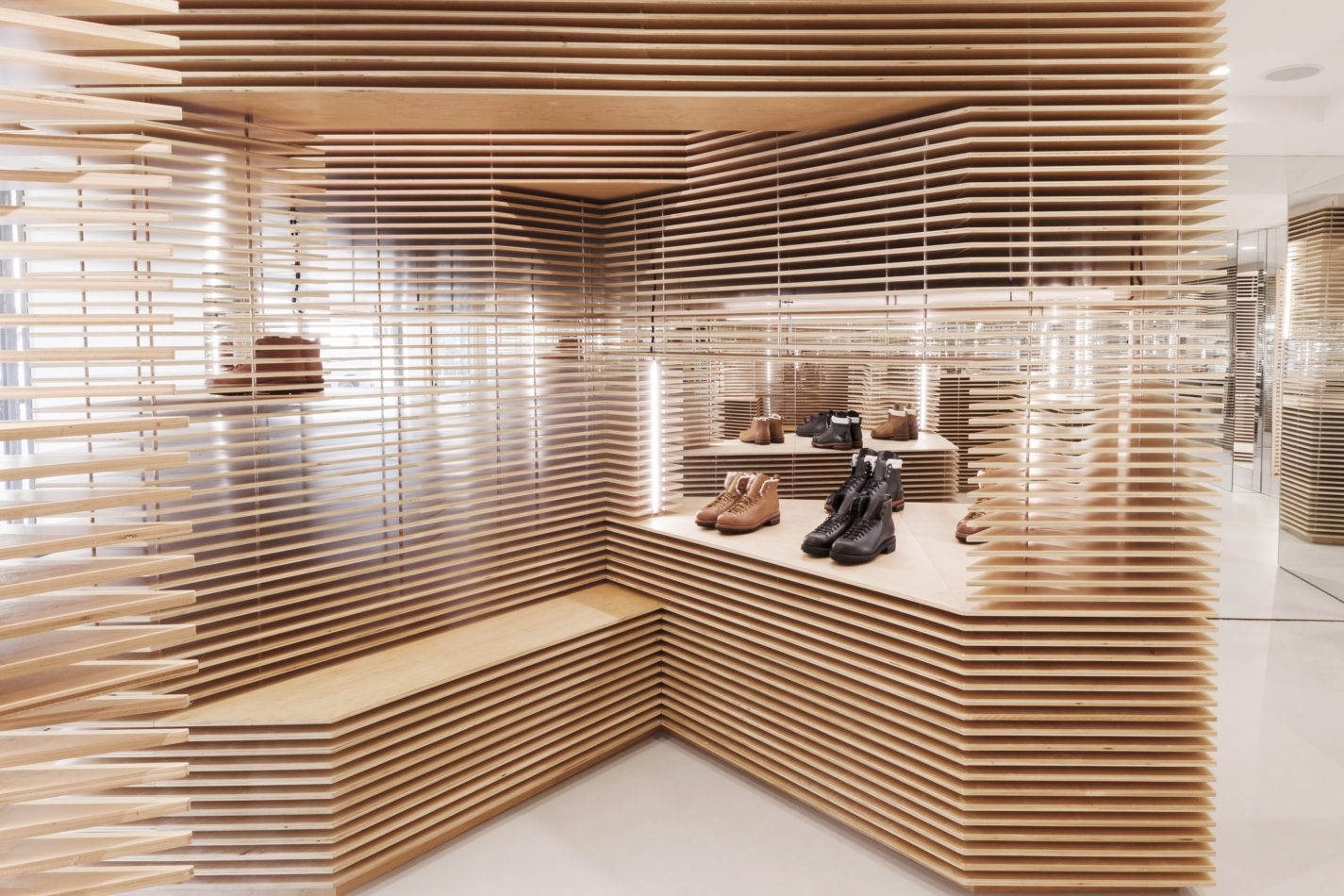 LED lighting is woven throughout the volumes, illuminating key sightlines, display cases and point of sale; creating dynamic lines of light that can warmup and cool down to suit the season.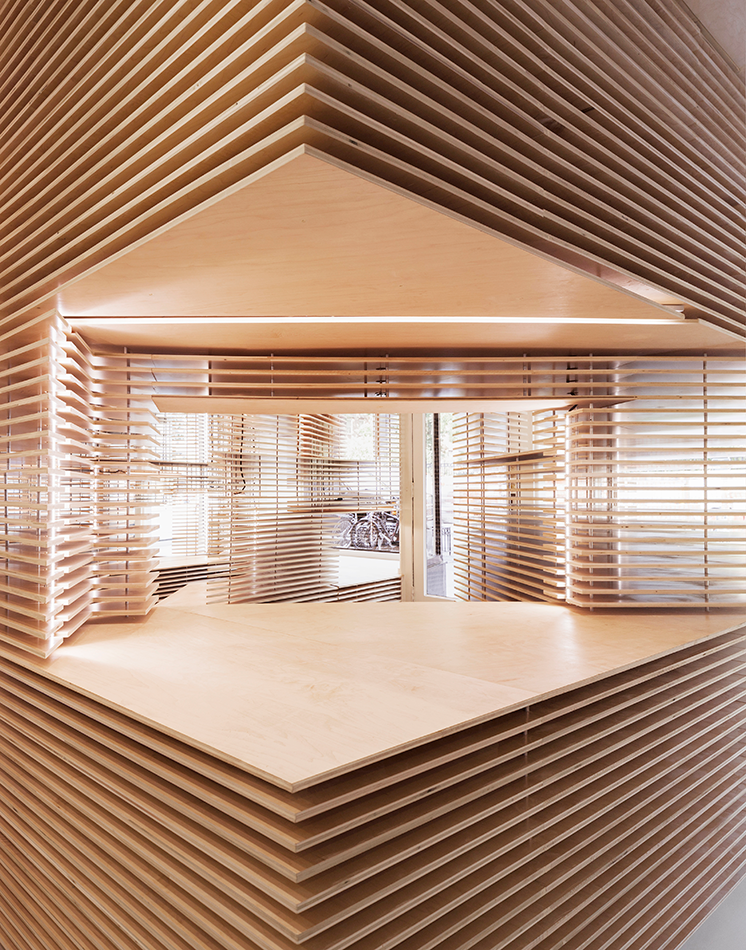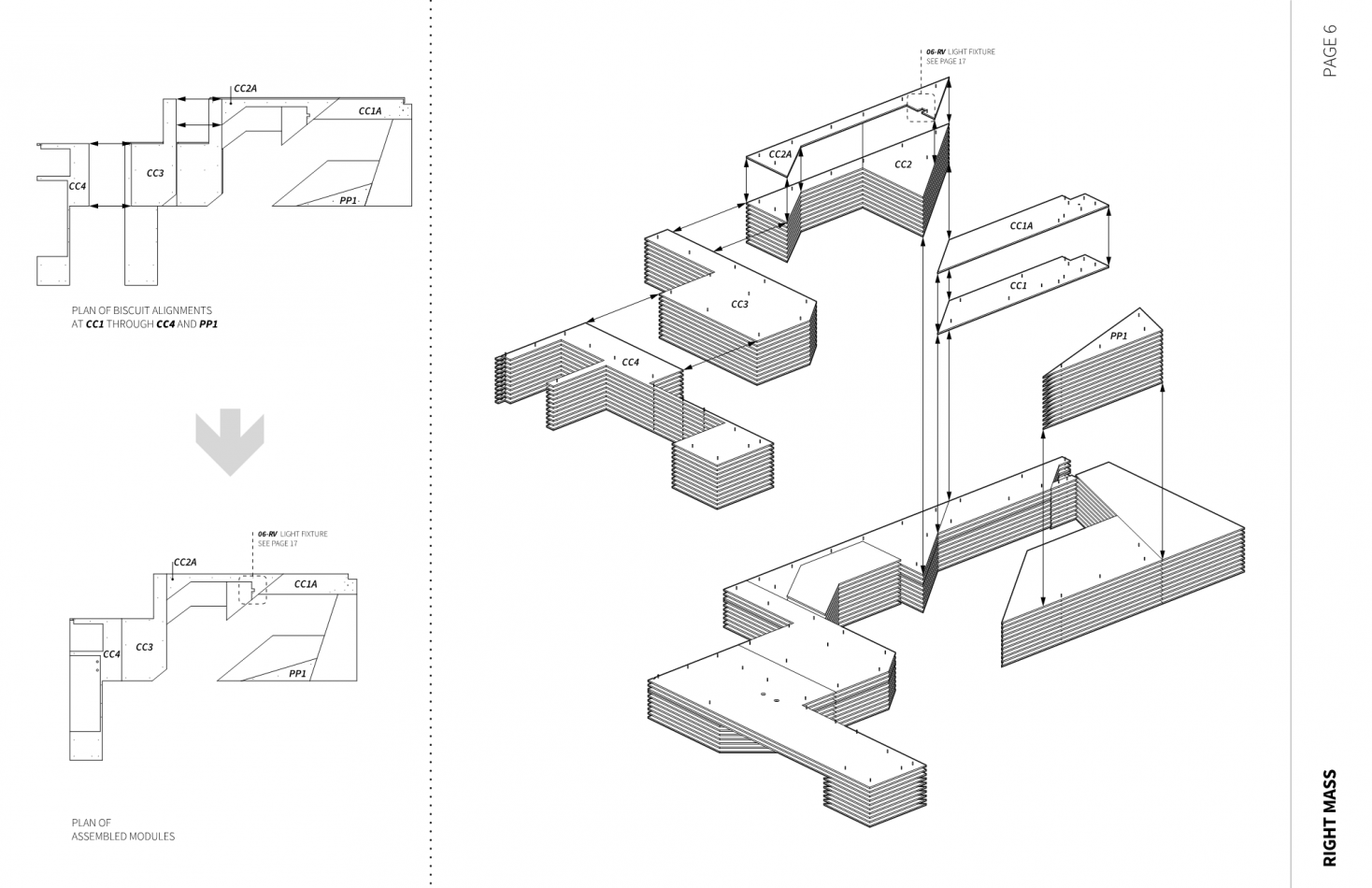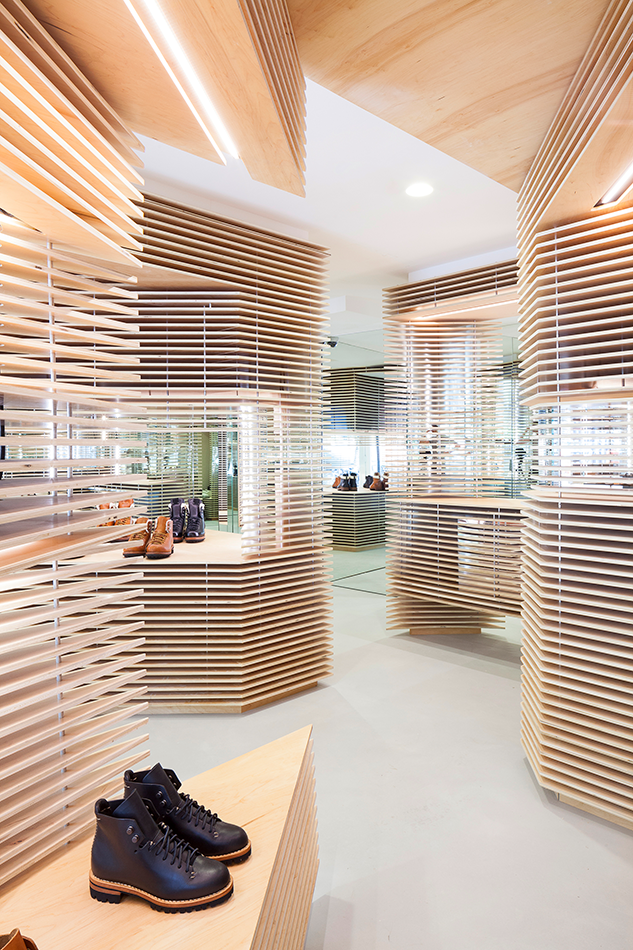 JMDS chose to use only CNC technology to fabricate Volume & Void. Through this method JMDS explored the synergy and tension between what is hand and what is machine made. Each unique shape was CNC cut, hand sanded and assembled into modules offsite by the fabrication team, which enabled a complex build sequence to unroll on site.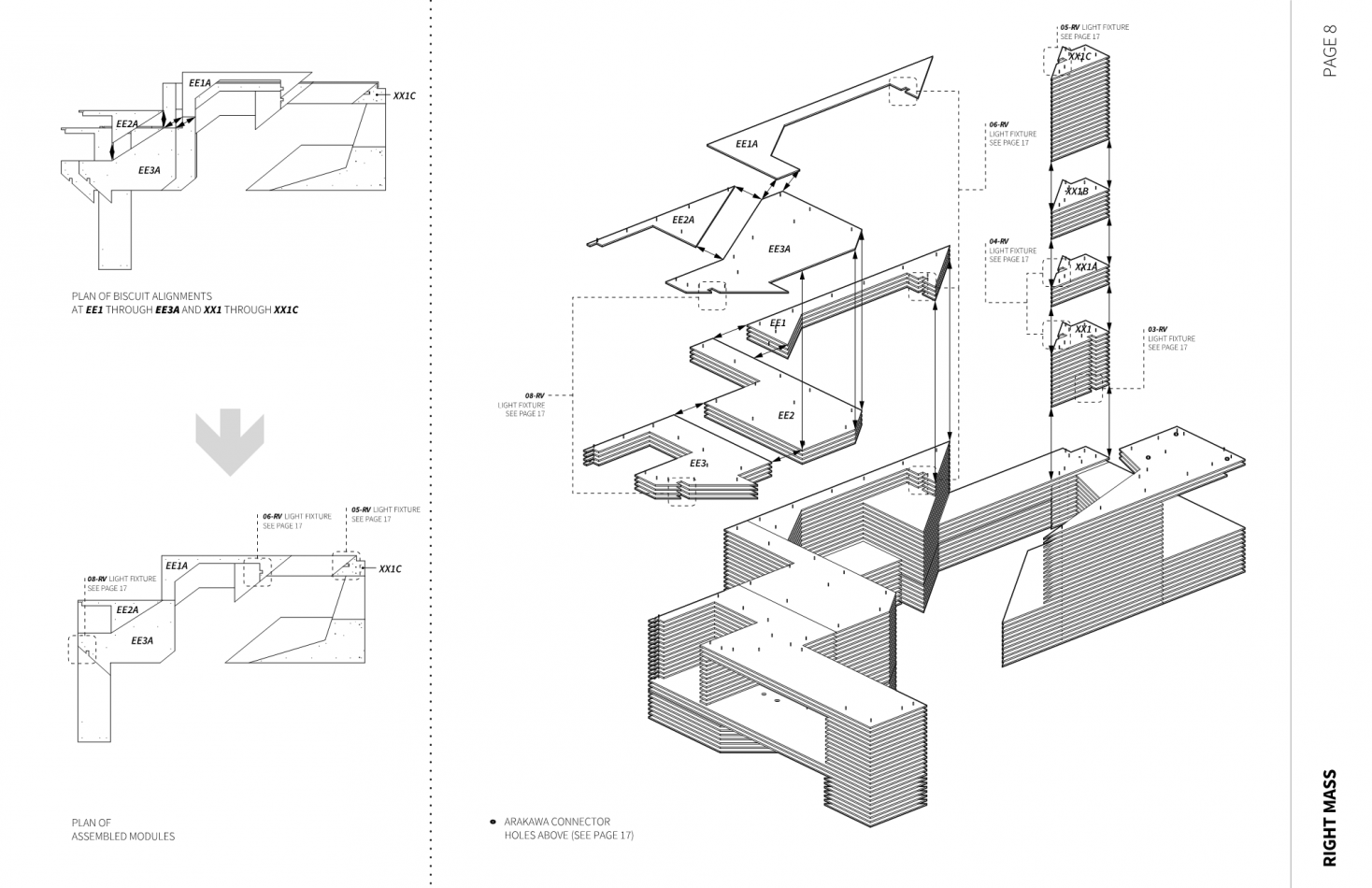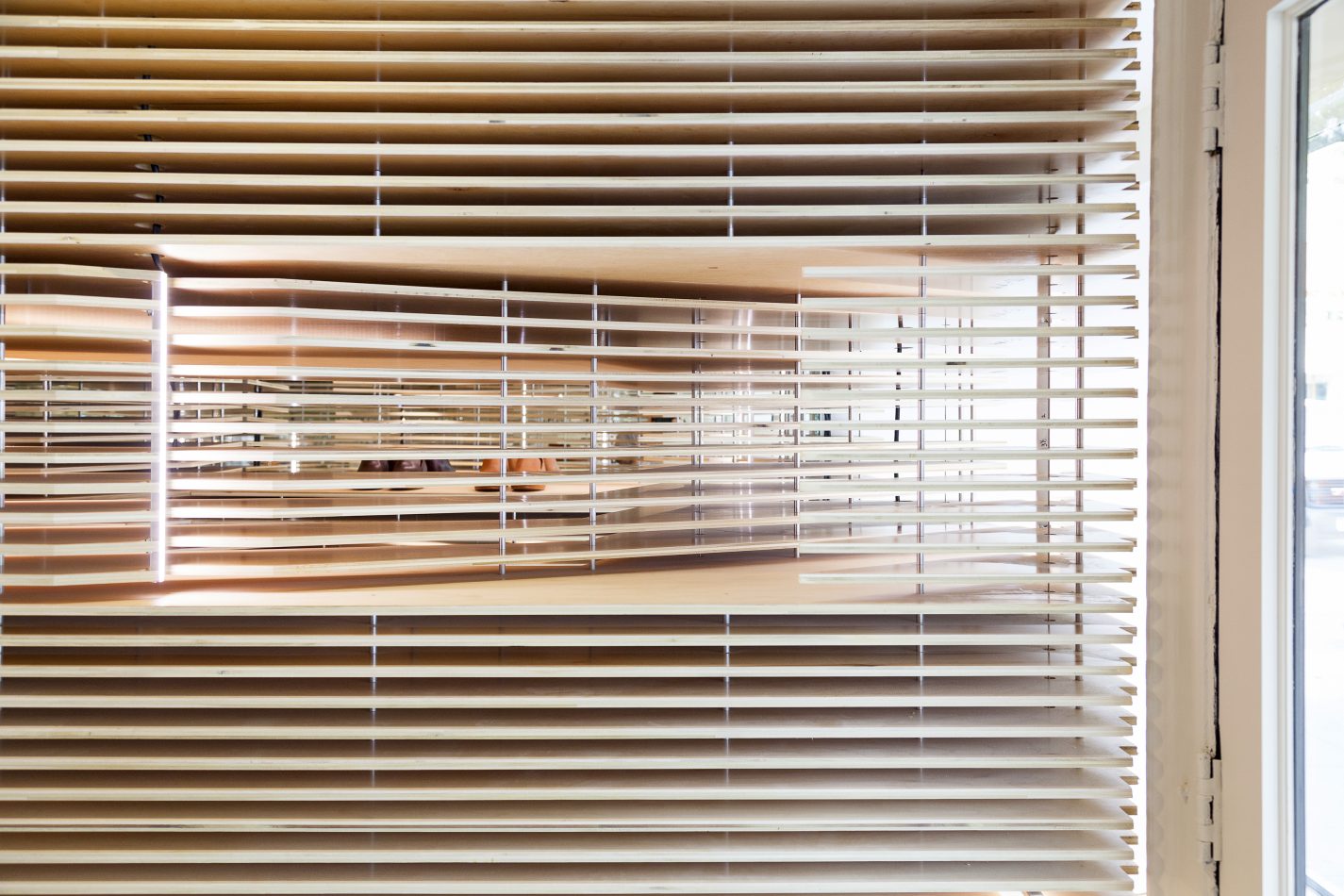 A custom vitrine holds FEITS small leather accessories.
View back to Greenwich Ave from Volume & Void's service counter.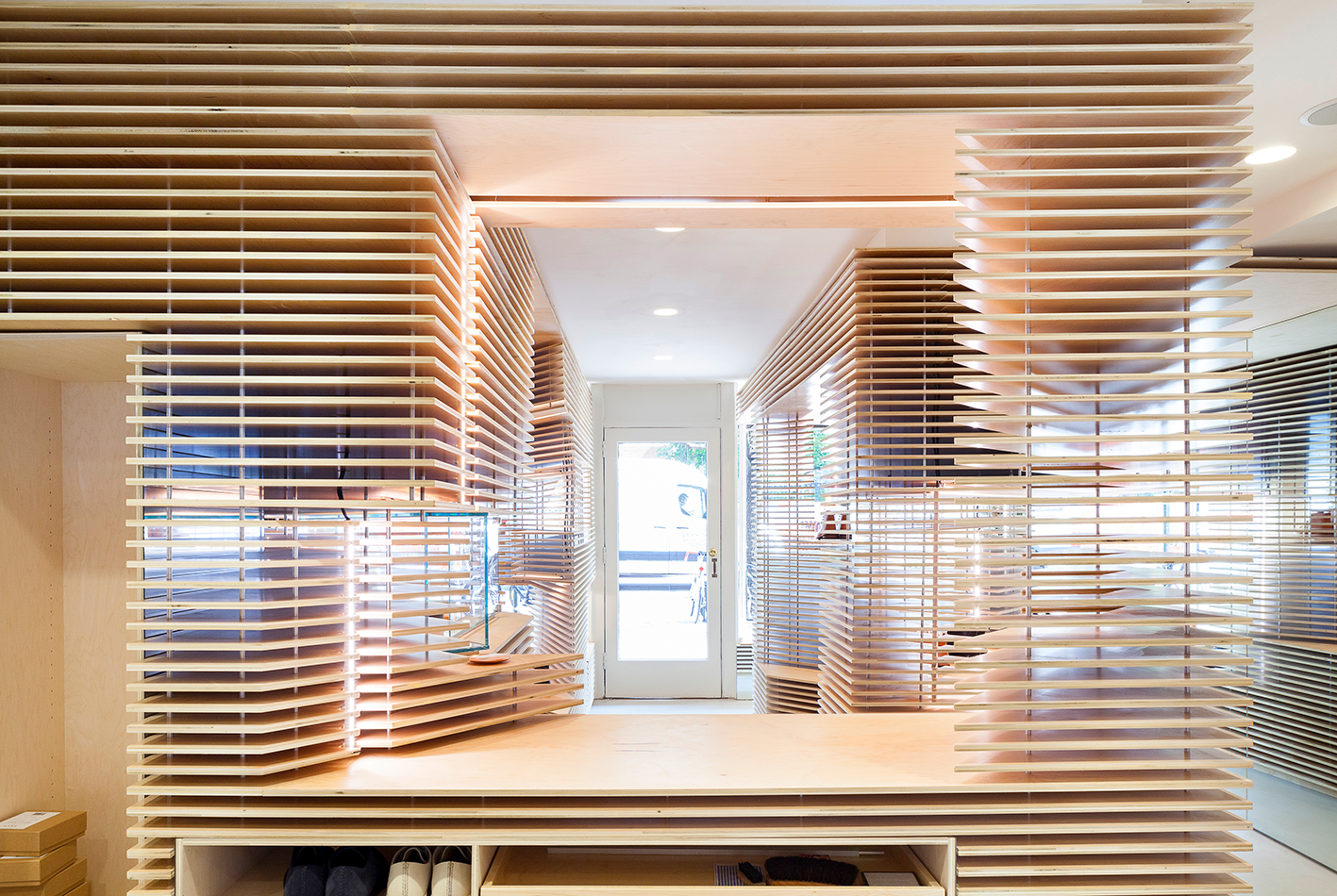 Team
Architecture : JMDS
Lighting Design : JMDS
General Contractor: Blueberry Builders
Millwork / CNC: Prime Design Build + ARC Fabrication